Teens are very cautious about their looks. This is the age when children start developing their sense of style. Through their outfits, they try to let out their personalities. After all, Fashion is the ultimate path to expressing oneself. If you are a parent of a teenage boy or you are a teenager then this blog is for you. You can explore various 18 year boy dressing styles that are in trend and become more confident, charismatic, and attractive.
Essential elements of 18 year boys dressing Style
Styling doesn't only mean getting fit among your peers. It's all about how you feel about yourself. The more confident you feel you will be more socially attractive and charismatic. Right styling advice can certainly provide confidence. What's currently in trend may not be there two years down the line. But you must know what's best for you and dress accordingly. Let's start with some important elements that are a must for a boy's fashion dress.
1. Well-fitted Clothes
A teenage guy should always wear well-fitted clothes. You shouldn't wear clothes that are too small or too big. The transformation of a kid into a teenager is a silent process. Often parents force their teenage children to wear clothes that are smaller for them. You should opt for such clothes that are your perfect fit. Ill-fitted clothes will never let you look stylish, no matter how stylish clothes you may wear.
Hence, you should avoid any shirt, hoodie, or tops that are too large. Baggy clothes hide your shape and eventually make you appear larger. Similarly, avoid wearing too tight clothes as that will make your midsection appear annoying and unaesthetic. Thus, the basic elements of an 18 years boy's dressing style are wearing well-fitting clothes.
2. Show off your best features
Every individual's body is different and so are their features. You should opt for such clothes that can accentuate your features. This will enable you to appear proportionate and obtain an excellent look. Wear clothes with a perfect fit that skims your figure. A trendy teenage guy outfit consists of such clothes that make you look strong, sharp, and confident. This element will make you appear better instantly.
3. Opt for Bright Colours
Bright colours are known to define young people. Just opt for bright colour clothes and you can immediately observe the difference. If you choose perfect combinations of colours for your attire then you can easily stand out among others. An 18 year boy's dressing style should consist of bright colours. However, you must ensure that the colours that you have selected are not too bold and appropriate for the occasion.
Some teenage boys keep themselves away from colours. Don't hesitate to use different colours with the perfect combination to make your style stand out.
4. Your personality
Yes, your personality is one of the essential components of your style. Never hesitate to brighten your personality. When you dress according to your personality, your best features will highlight the originality present in you. Instead of blindly following the ongoing trend, use your mind to determine the features that look stylish on you as well as provide comfort. A trendy teenage guy outfit is one that makes you feel fashionable, comfortable, and unique.
5. Choose your fashion trend
Instead of following the trends blindly, determine the designs and outfits that look good on you. If you don't know what suits you the most then take out some time to find it. Until you find the best fit, try out different clothes. You should try out cool outfits for teenage guys until you find the perfect combination for you. So, your focus shouldn't be what others are preferring but define your own fashion style that allows you to stand out from the crowd.
You May like: Top Chinos and Shirt combinations for boys in 2023
Trendy Fashion Tips for Teens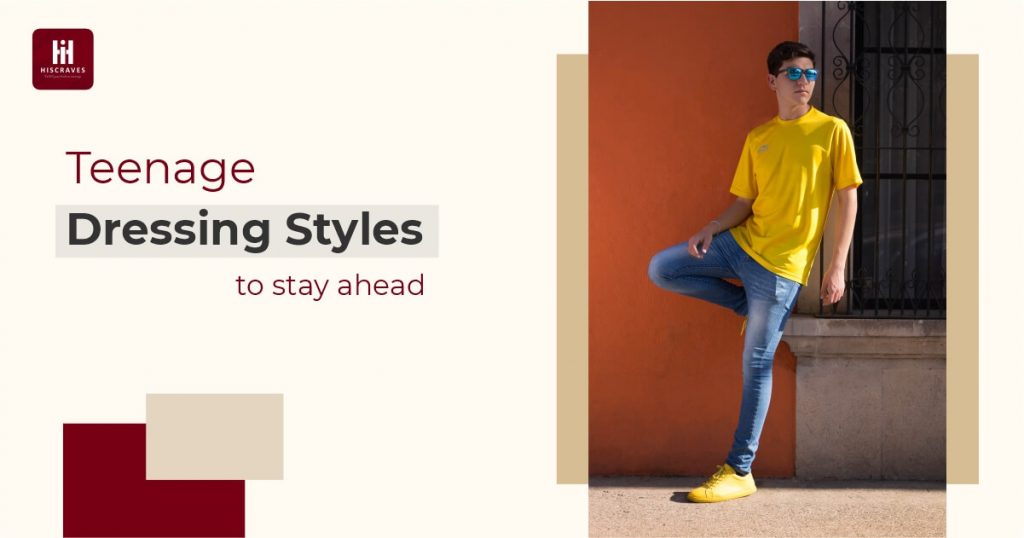 Looking trendy and Stylish is the main priority for teens when it comes to looks. They have an urge to make a lasting impression wherever they go. If you are a teen who is still not aware of an 18 year boy dressing styles then check out the ideas mentioned below. By implementing these ideas teenagers can easily grab the newest fashion trends and remain updated.
It's good to remain updated and follow the latest trends. But in the race of following the trend never compromise your personality. You should prioritise your comfort beyond any type of trend.
Follow some reputed blogs and magazines to remain updated about the latest trends. Lots of websites are present where you can get knowledge about the current trends and trendy clothes for boys.
Before trying out any type of outfit, you should analyse your issues and determine whether the particular trend is for you. Often teenage boys tend to become adamant that they should follow a particular trend. You're the one who is more aware of your body type than anybody else. So, determine whether the particular trending 18 year boy dressing style is according to your body type or not and then only follow it.
After understanding the current trends check the clothes that are already present in your wardrobe. Don't throw them, instead compare the present clothes with the trends and creatively find out how you can style those clothes according to the new trends. If needed you can buy a few new clothes or accessories and use the old already available clothes to create a great fashion statement.
Social media plays an important role in bringing up new ongoing trends across the world. By visiting various social media platforms you can get lots of ideas and tips regarding attractive trending teenage guy outfits.
Many teenage guys have an attitude to fit into modern trends by any means. You should understand that it is not necessary to dress according to trends to create your identity. You should always choose the clothes keeping in mind your budget, comfort, and liking.
Lavish clothes don't imply great fashion. Teen boy's fashion is not about costly clothes from big brands. Instead of focusing on the cost and the brands of the clothes, the focus should be on height, weight, and body shape.
The best Trendy Teenage Guy Outfits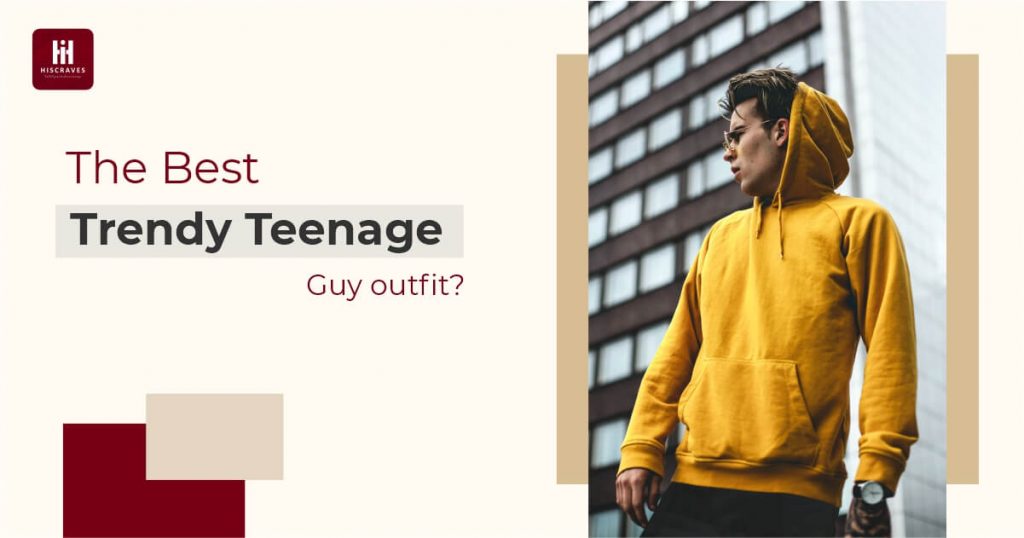 Be it a family outing, a friend's party, or a weekday meet-up, every guy wants to look their best. If you are a teenager who is looking for 18 year boy dressing styles then check out these trendy teenage guys' outfits. Choose the one that is suitable for your body type and preference and most importantly for the occasion. With a few affordable styling ideas and accessories, you can create an astonishing look for yourself. Listed below are 15 trendy teenage guy outfits:
1. Style baggy pants with sleeveless hoodies
Are you tired of wearing jeans and t-shirts? No more! Try out the combination of baggy pants with sleeveless hoods. These days it is one of the trendy 18 year boy dressing styles. Sleeveless hoods are available in various colours, mostly teenagers prefer black and white. However, you can choose the colours according to the baggy pants with which you will be pairing them. Complete your look for a casual day out with sneakers.
For example, You can choose a sleeveless grey sweatshirt with a white vest and pair the same with faded denim jeans. If you are dressing for a day event then simply add a baseball cap that will protect you from sunlight and at the same time offer you a super cool look. These types of sporty dressing styles for boys allow you to look trendy and comfortable in your outfit.
2. Opt for retro style
The style of the 90s is coming back in trend. Already, celebrities across the world have started styling in retro fashion. As per this retro trend, boys are styling long-sleeved shirts as belts. Yes, they are tying the shirts in the form of belts on their waist. Not only boys this retro style has become popular even among girls. With this trendy outfit for teenagers, they are styling outstandingly and creating an impressive look.
3. Style with Floral prints
Gone are the days when florals were restricted to females only. In the recent trend, men are also opting for floral printed shirts. If you are a teenager looking for an 18 year boy dressing style, try out the florals. As per the latest trend, get a black rose graphic sweatshirt and combine it with regular jeans. If you want to opt for retro style too then use red shirts as a belt around your waist. Complete the swag look with a good pair of boots. You can also go for a black outfit with graphic designs.
4. Style with a hat
These days boy's trending dresses are simple yet consist of various accessories. The dashing look of a teenager is defined by the accessories they use. The hat is one of those accessories that boys tend to use and take their looks to another level. Varieties of hats are available online and in offline markets. However, the most popular hats are studded hats, hats with insignias, ripped hats, etc.
These hats not only complement the trendy teenage guy outfit but also make you look super cool. Apart from different types of hats, there are different ways to style them too. You can either wear them in the normal way or turn slightly towards the right or left side. You can even tilt backward.
5. Style in a sporty look
For all the guys who want to style casually for school or even a day out, they can opt for a sporty look. What makes you appear sporty? Just adding a cap can make you appear trendy as well as sporty. This is such a trending look that is not only comfortable but super easy to style. To the combination of your regular sweatshirt and jeans add a cap and you are all set to go. You can reverse the cap to appear cool and trendy.
A combination of navy blue and white sweatshirt can be paired with a white cap and white sneakers. These types of teenage wear make everyday styling simple, comfortable, and easy.
6. All Black Outfit
Black is the favourite colour of almost every man. Often all black is considered to be out of fashion. But black outfits will never fade away from the trend. All-black outfits look the best, especially in winter. You can opt for even black boots and camouflage the look. To put together the entire look, pair up a parachute jacket with wrinkled jeans. Further, add a cap for an easy-to-go look. This type of 18 year boy dressing style is suitable for a casual day out with friends or can be worn to college.
7. Simple T-shirt with Baggy Pants
In summer you need such an outfit that can provide comfort and at the same time allow you to maintain the style statement. A simple and chic t-shirt with baggy pants is a very cool trendy teenage guy outfit for summer. The baggy pants can be of any colour and zipped ones look even more easy to go. A combination of statement boots with a red baseball cap will provide an everyday swag style.
8. Ripped Jeans
A couple of years back ripped jeans came into trend and till today it continues to be in trend. There are a number of styles that look great with ripped jeans. Pair it with a graphic t-shirt or a hoodie and you are good to go. If you desire to go a bit more overboard with the trend then opt for a more ripped one.
9. Style with a Shorts and t-shirt
A casual t-shirt and shorts can be considered a summer staple. This is one of the best outfits for boys and is among the must-haves in a men's wardrobe. You can get one or two pairs of shorts and combine them with any of your t-shirts. For an ultimate look, you can redefine your everyday style by putting together all your casual pieces. Lots of guys these days also prefer Bermuda shorts. Hence, opt for this styling trend and style your everyday wear uniquely.
10. Trendy Jackets and Hoodies:
Jackets in all forms are part of a new fashion dress for boys in 2022. If you desire to remain updated with the trend then pair a jacket or hoodie with jeans. It will enable you to revamp your everyday look. It is another such outfit that needs to add to your wardrobe if you desire to dress with swag. This type of puffer look is excellent for winter and allows you to maintain your style statement in that season as well. It will enable you to stay cosy and at the same time look great.
11. TurtleNeck Outfits
The trend of 2022 is styling turtleneck outfits in different ways. One of the popular styles is pairing turtle neck sweaters with other pieces of apparel. You can opt for a basic black turtle neck and style it with a black bomber jacket. If you live in cold regions then this style will surely enable you to stand out from others.
12. Hoodies with Jeans
These days different types of hoodies are available. While discussing 18 year boy dressing style, hoodies are among the must-haves. Many celebrities have also set style statements using hoodies. Youngsters tend to follow their favourite celebrities and style icons. So, you can pair up a hoodie with jeans and boots and a beanie for a casual day out with friends.
How to Pick a trendy teenage guy outfit?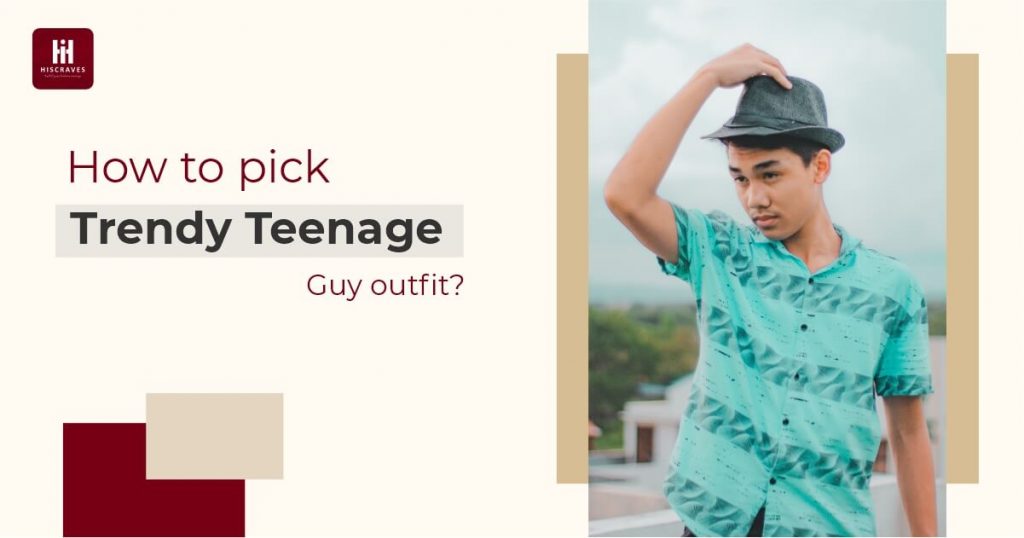 When a kid turns into a teen, lots of things in their life change. Suddenly they start developing their own opinions, tastes, and preferences. If you are a teen then you have already crossed this transformation phase. This is the time when you feel the urge to look stylish and confident. Often guys think that they need to invest lots of money to look stylish.
The fact is that by selecting the right 18 year boy dressing style, one can easily stand out from others. It won't cost you much as all you need to look stylish is the right selection of trendy outfits. Below mentioned are a few tips that will guide you to make the right selection:
Usually, teens tend to follow their favourite celebrities for the latest styles. But teenagers shouldn't follow celebrities blindly. You should follow only if you are comfortable with the piece and price of those clothes. Otherwise, there are always some alternatives that allow you to look trendy.
The clothes that you choose should be according to your hair makeover as well. Formal wear with rockstar-like style hair will never go hand to hand. An 18 year boy's dressing style is greatly influenced by their overall makeover.
Invest in cool picks that you can wear every day as well as whenever required you can create combinations that are suitable for casual events as well.
These days graphic t-shirts and bomber jackets are highly in trend. You must have these in your wardrobe so that whenever you require to obtain a cool look you can create a combination with them.
Apart from clothes, it is essential to choose the right set of accessories like bands, shades, and beanies. All the accessories should be selected considering the latest trends and your comfort.
Often teenagers think that all styling options are only meant for summer but that's not true. Different types of blazers and jackets can be paired to style in even winters,
Pick solid colours of clothes as in recent times most teens opt for bold and bright colours like red, blue, etc. However, you can also try out cool hues like mint, sky, dove grey, etc.
How to remain updated with Hiscraves?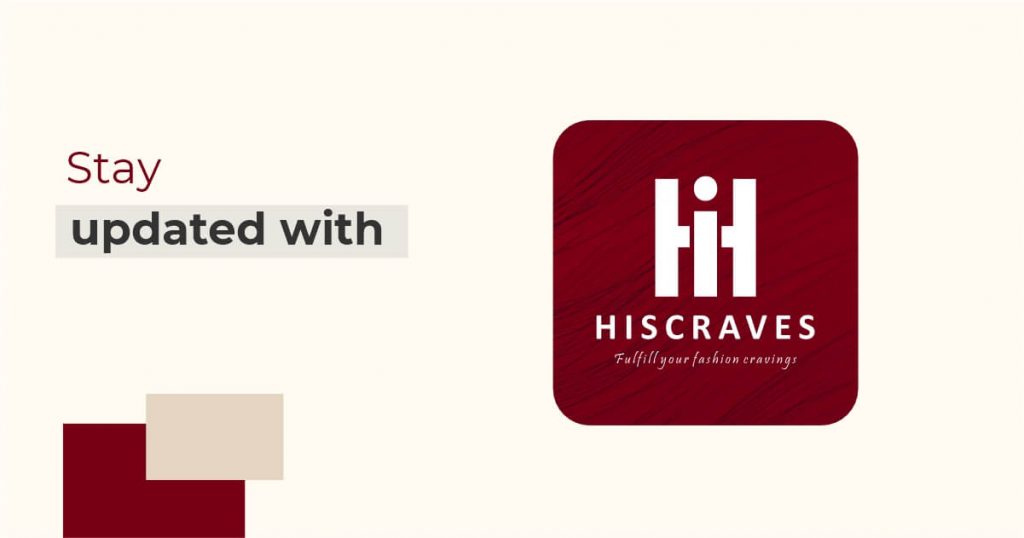 Teens are very cautious about their looks. If you are a teen guy then certainly you are aware of these feelings. If you have read the blog then you are aware of lots of the latest trendy teenage guy outfits. Still, confused? No need to worry! Visit Hiscraves' website. Here you can find different combinations of dresses that are meant specifically for teenage guys.
Whether you want to get into a bad boy teenage guy outfit or a decent sober teenage guy outfit you will get it all in one place; that is Hiscraves. Although it is suggested to not follow a single trend blindly. You can experiment with your dresses and create an entirely new look very easily without spending much money. Colours are a very important part of dresses.
So, while you pick Hiscraves t-shirts or any dresses then be careful and select the colours that will be appropriate for your personality. The motto of dressing up shouldn't be to compete with others, instead it must be to look confident and stylish.
Conclusion
The latest trends impact our dressings irrespective of the fact we are a teenager or not. Although teenagers are always more conscious about their appearance. They are keen to know about the latest trends and try to dress accordingly. This blog has already imparted an idea of 18 year boys' dressing styles. Keeping in mind all the fashion tips you can choose the outfits that are suitable for your body type and thus enhance your personality manifold. Certainly, the choices you make will pave the way toward the look you want to obtain!
Frequently Asked Questions
Which teenage guy outfits are in trend?
Bomber jackets, graphic t-shirts, and hoodies are much in trend for teenage guys. 
Which colour do teenage guys prefer the most?
Most of teenage guys opt for bold colours like red, blue, etc., 
How to remain updated about the latest styling trends?
To remain updated with the latest styling trends follow fashion magazines and websites.
Should teenagers experiment with their dressing styles?
Teenagers should definitely experiment with dressing styles keeping in mind the latest trends.
What are the factors to consider while following a particular style for teenagers?
Before following a particular style you must always consider your body type, size, and most importantly your preferences.