Are you prepared for winter? Winters need special preparation in your wardrobe especially if you want to look stylish in winter wear. Some men find winters boring as they get restricted to only a few types of clothes. In reality, winters are the best time of the year to style in the most elegant look. Scarves, sweaters, blazers, etc are all meant for winter. In this blog, let's discuss 9 such winter wears for men that are among winter wardrobe essentials to look stylish.
Why comfy stylish winter wear is needed for men?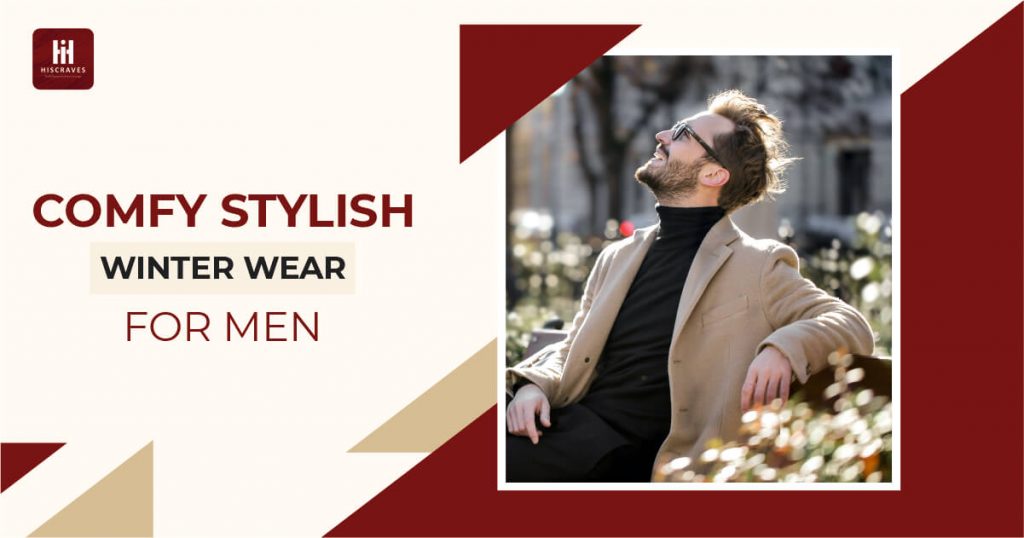 In winter while leaving your home the last thing that you would do is leave the house in something that is not at all comfy or stylish. But what exactly does comfy stylish winter wear mean? The clothes made in super soft fabric and breathable material are suitable for winter. While choosing winter wear, make sure to select unique designs and patterns to look stylish. For winter wool and cotton fabric clothes are the best choices that will impart warmth and comfort throughout the day. Lots of winter wear elements like scarves, hats, and gloves for men are needed to add a touch of style to the outfit as well as keep you warm.
List of 9 Elegant Looks for winter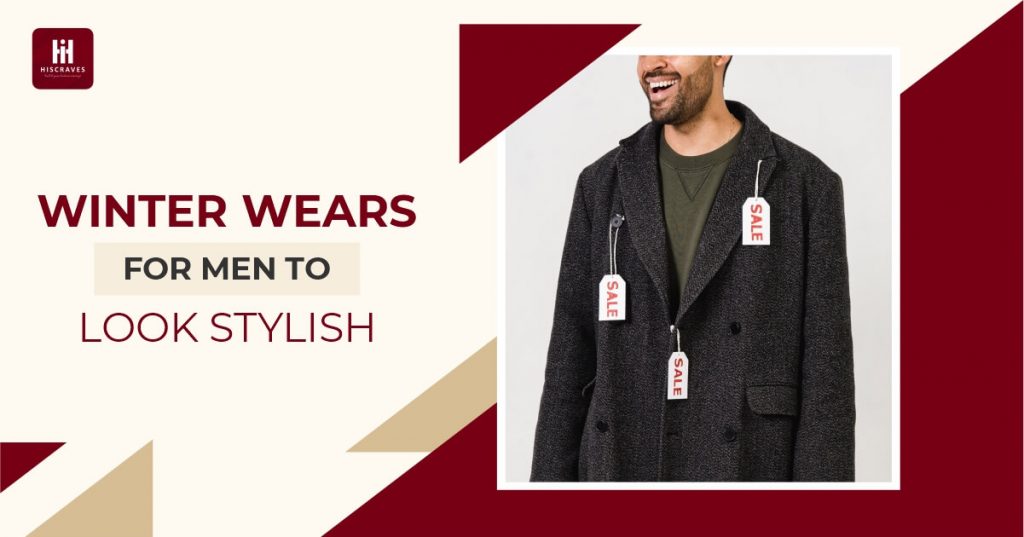 Although there are a huge variety of options to choose from, you should opt for the options that you prefer and most importantly can impart comfort to you. Let's check some outfit ideas that will allow you to wear winter clothes stylishly and elegantly.
1. Full Sleeve t-shirts with Joggers
One of the popular picks in the winter is joggers. They are not only comfy casual winter outfits but they look great when paired with full sleeves t-shirts and sneakers. This outfit is ideal if you are looking for an outfit for morning walks or jogging. However, you can wear this throughout the day because it allows you to remain cosy and relaxed. Besides that, one can opt for joggers while travelling as they are easy to pack and won't wrinkle if you wear them on your travels for even long hours.
2. Hoodie with jeans
There's no denying that hoodies are the most comfortable outfit in winter. If you are looking for stylish winter wear then hoodies are one of the best choices. It will allow you to look simple yet stylish. Make sure to pick appropriate ones according to the occasion. A plain bold colour hoodie is best for casual wear whereas bright graphic hoodies are perfect for rocking parties. On chilly days it can be also added as a layer to keep warm. Pair it with your regular jeans or ripped jeans as per your liking and you are all set to look dashing in your favourite colour hoodie.
3. Layer Puffer Jacket
When a puffer jacket is layered with a casual outfit then it instantly adds cosiness and comfort to your regular wear. Some puffer jackets come with unique prints and designs. You can prefer them if you are layering for any party or friend's get-together. On cooler days puffer jackets are ideal to get warmth and stay comfortable while looking elegant. In the areas where it snows, one can easily layer puffer jackets to make the snow much more bearable. Even when it is windy and the wind blows hard, these jackets are the best pick.
4. Layer Bomber Jackets
Another popular jacket is a bomber jacket that can be layered on a regular outfit for a highly stylish winter look. You can opt for simple, bold colours like black or blue and pair them with plain white or neutral colour t-shirts. This combination looks great on everyone and also allows you to stay warm on cooler days. You must opt for simpler colours like black or blue for jackets as they tend to blend with almost all types of t-shirts. In the case of shirts, go for either plain white shirts or any shirts in neutral shades.
5. Sweaters for winters
In winter sweaters are the best pick as they keep you warm and make you appear stylish. Every man should have a collection of sweaters in their wardrobes. One can either wear a sweater alone with a simple bottom like jeans or it can be layered with a complete outfit. Both styles look fashionable and make you appear stylish. All you need to do is grab the best piece as per your personality type and style elegantly. Below mentioned are some of the common types of sweaters for men:
V-Neck Sweaters: Sweaters with V-shaped necklines are known as V-neck sweaters. These sweaters can be layered with collared shirts and tie to create a sophisticated yet comfy look. Moreover, these sweaters are even the perfect pick for parties.
Turtle Neck Sweaters: Sweaters with round collars are known as turtleneck sweaters. The best thing about these sweaters is that they cover your neck and offer warmth during winter. So, you are able to stay cosy and comfortable longer when you dress up in these sweaters.
Crew Neck Sweaters: Among all other types of sweaters, crewnecks are the ones with round necklines. They are perfect ones for layering and when layered with collared shirts they offer an elegant look. However, one can also combine full sleeves t-shirts with them for a stylish and comfortable look.
Cardigan: One of the popular types of sweaters is a cardigan that has open fronts. Usually, they shrug over the shoulders and provide a bold look. Most cardigans are made of cotton, acrylic, and woollen fabrics.
Quarter-Zipped Sweaters: Sweaters that have quarter-length zippers on the neckline are known as quarter-zipped sweaters. These sweaters are a great pick for layering with t-shirts. These days they are available in a wide range of prints and designs.
6. Hooded t-shirts with joggers
In the days when winters are light, wearing sweaters or woollen hoodies would make you feel uncomfortable. For such days hooded t-shirts would be a good option. They are an ideal pick for men to maintain a balance between functionality and fashion. If you are looking for a fashionable option that would also provide little warmth then opt for a hooded t-shirt. Pair them with neutral colour joggers to create a charming look. The interesting fact about hooded t-shirts is that they can also be layered with other winter wear for additional comfort. Good, reputed brands manufacture hooded t-shirts from soft and warm fabrics so that they impart the required cosiness. They can be worn as daily wear as well as for party wear.
7, Layer with Coats
In men's winter wardrobes, coats have their space for decades. In fact, they are the most stylish winter wear that has the capability to provide a classy look and warmth in cold weather. One of the common varieties of coats is pea coats which are short and double-breasted. Usually, peacoats are made of coarse woollen fabrics and are available in multiple colours and designs. They offer you a casual yet professional look. Another variety of coats are trench coats that are double-breasted and contain a belt. Usually, they are long and cover the entire body to impart a crisp and sharp look.
8. Turtle neck shirts with Chinos
There is rarely any man out there who hasn't styled in turtle neck shirts. The combination of turtle neck shirts with chinos is common yet one of the stylish winter outfit options. The turtleneck imparts the required comfort and warmth to your neck as well as offers a professional look. The entire outfit will appear stylish only when it is paired with Chinos. This is again one versatile bottom wear for men that makes an excellent choice for winter.
9. Winter suits
Winters is all about festivals and winter suits are the perfect pick for creating a stylish look in the festive season. Every man looks dapper when they dress up in suits and blazers. The colours and prints of the suits should be according to the occasion for which you are dressing. Suppose you want to wear winter suits for a festive celebration then you can opt for colourful and floral motifs shirts or blazers. However, if you are dressing for an office party then make sure to opt for neutral colour blazers and shirts in contrasting nude colours.
Conclusion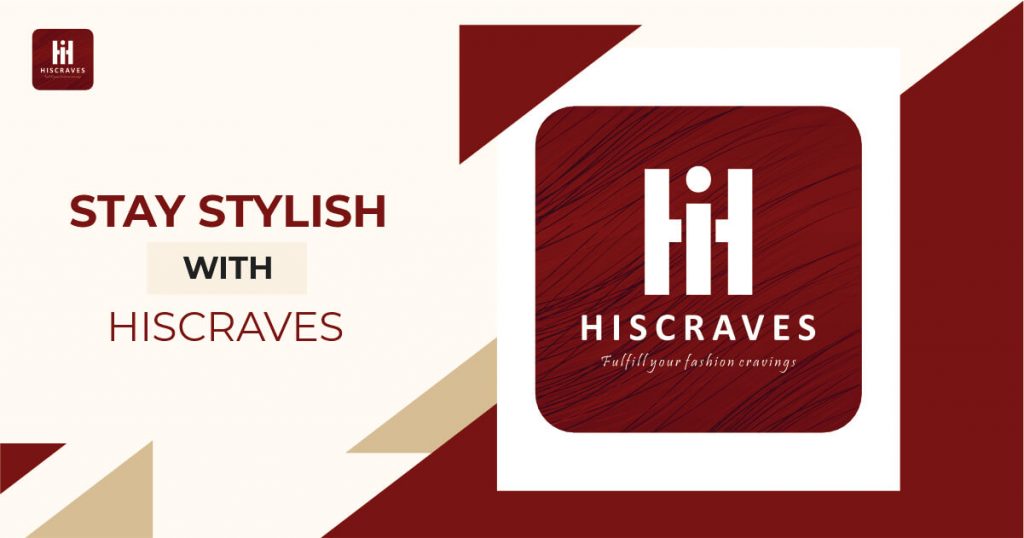 Having a stylish winter clothing list ready is essential to stay warm on the cooler days of the year. In this blog, you have got a sneak peek at the winter clothing options for men that would offer an elegant look even in chilling cooling weather. Hopefully, now you will not have to struggle to think about comfortable stylish outfit options. Make sure you choose the outfit that allows you to style confidently.