A vacation in Goa is full of excitement and laid-back vibes. Women are quite excited about their beachwear. Some women may prefer free-flowing maxi dresses whereas some may dress up in stylish body corn. Do you know which beach wear is for you? This blog will guide you through the list of beach wear dresses for women to wear in Goa. Be it a casual day on a beach or you are going sunbathing you need to pick the right dress to obtain an electrifying look.
List of Beach wear Dresses for women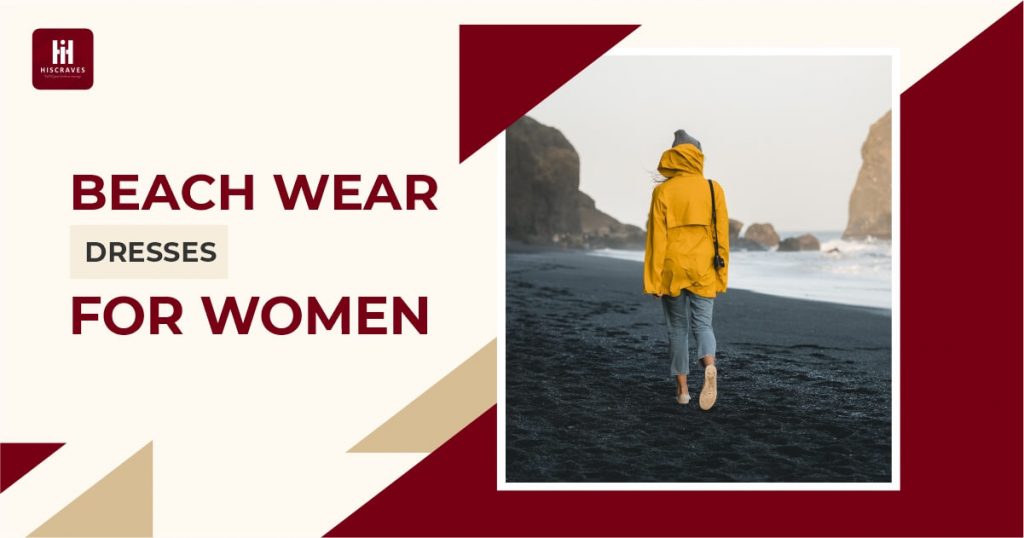 1. Monokinis: Goa beaches are fun and if you are planning a trip to goa then you will surely want to get into the water. For that, a good swimsuit is a must. Among a few beaches in India, Goa is one that is liberal concerning stylish beach outfits. If you want to flaunt your body then this is the right place to do so. The popular beach clothes for women are bikinis.
However, some people may find bikinis less comfortable for them, monokini and high-waisted bikinis are great options for them. However, you must know that these are beach wear dresses for women and should be worn only for the beaches. In general public places, these should be avoided as they may make you appear awkward and you may feel like a walking showpiece.
2. Cover-up Dresses: The beach wear dresses that are worn over swimwear are commonly known as cover-up dresses. Usually, women prefer to cover themselves when they are ready to move out of the sand. These are among those Goa beach dresses that are light and airy and perfect for the humidity of Goa's climate.
They are available in different styles like kaftans, ponchos, or kimonos. One can select any type according to their preference. However, they are not like sarongs that need to be tied. If you are worried about what to wear in Goa after coming out from the water then this is a must have on your list. 
3. Cotton Shorts: For lots of women in India, a bikini is not what they prefer when it is to beach wear dresses for women. For them, cotton shorts are the best pick. These days a variety of beach tops for women are available, just select one and pair them with cotton shorts. On a beach holiday cotton clothes are the best as they dry up easily.
So, when you are selecting your clothes, always choose fabrics that can dry up easily. Denim shorts look cool but they take lots of time drying as well as they may be quite intolerant to the heat. Besides that, denim shorts have numerous pockets in which sand gets in and shall pour out for weeks. 
You may like: 15 Alluring Birthday outfits for women to stay Elegant | What to wear on Birthday?
4. Sarongs: Basically, sarongs are wraparounds that perfectly blend with the beachy vibe. If you have already packed your swimwear then keep the sarongs with them. It can be easily thrown over the swimwear after swimming. Even sarongs can be turned into dresses to wear in Goa as they are comfortable to wear as well as can be easily wrapped around.
These days they are available in multiple vibrant colours and the right pick can accentuate the overall vacation mood. Moreover, you can tie it up in different ways and easily create different looks every time. If you haven't packed one with you then you can readily buy one from Goan beach market.
5. Loose-fitted trousers: While thinking about Goa clothes for women, there is rarely anyone who would think about trousers. Yes, trousers can be the best pick, especially for those who don't find shorts to be too comfortable for them. If you are not someone who wants to flaunt their legs choose loose-fitted trousers and remain comfortable on the beach.
In fact, considering the majority of women crowd in Goa, loose-fitted trousers are preferred as popular beach wear dresses for women. Wide-leg pants, culottes, gypsy pants, harem pants, linen cargos, and palazzos are some of the common picks.
6. Tank tops: Commonly, tank tops are close-fitted sleeveless tops that are worn over a shirt or blouse. Goa is a happening place and while selecting beach vacation dresses you must ensure to pick cool beach wear dresses for women. Leave behind your regular formal shirts and boring t-shirts at home.
Whereas you should keep space in your bags for racer-back tank tops and halter neck spaghettis. Normally, you can't wear tank tops and roam in your locality, But the Goan dresses for women include them. You can pair them with any type of bottom wear to look cool and enjoy the beach mood. 
7. Sundresses: A sundress is another popular beach wear dress for women. As the name suggests it is a dress that can be worn in sunny weather. They are also known as summer dresses that are actually informal or casual dresses preferred in warm weather. This is a suitable beach outfit for women as it is made of lightweight fabric like cotton and is loose-fitting.
The majority of women prefer a bodice-style sleeveless dress with a wide neckline and thin shoulder straps. Often they are backless and can be worn easily in the hot weather of Goa. If you are picking dresses for the Goa trip then opt for floral printed sundresses that are more vacation-like. They are great for an evening stroll, sightseeing, or grabbing brunch.
8. Long skirts: Sarongs are the best beach wear dresses for women but you won't dance at a beach party with them. In the evening or night if you want to attend a beach party then you have to choose such outfits that would look cool and happening as well as maintain your comfort level.
Long skirts are the best Goa girl dresses that even the local girls prefer to wear as their daily wear. In long flowy skirts, you can dance well and remain comfortable in the hot and humid climate. Don't confuse long skirts with tight mini skirts as long skirts in floral motifs have their own charm.
9. Maxi dresses: In recent times, the Goa dressing style has seen the hype for maxi dresses. In reality, maxi dresses existed here for decades. If you want to enjoy a dance party yet remain comfortable then maxi dresses are the best pick. Opt for tropical printed maxi dresses they will enable you to create a Goa costume that is comfortable as well as trendy. These days young women opt for off-shoulders and side-slit maxi dresses that add a spice element to the overall look.
10. Jumpsuits: If you are looking for western dresses for the Goa trip that would also look sober then opt for jumpsuits. You can easily find jumpsuits with amazing prints that add to the fun quotient and at the same time can be used as beachwear. Sequin and embellished jumpsuits are quite popular these days for party hopping in Goa.
Outfits ideas for women's beach dresses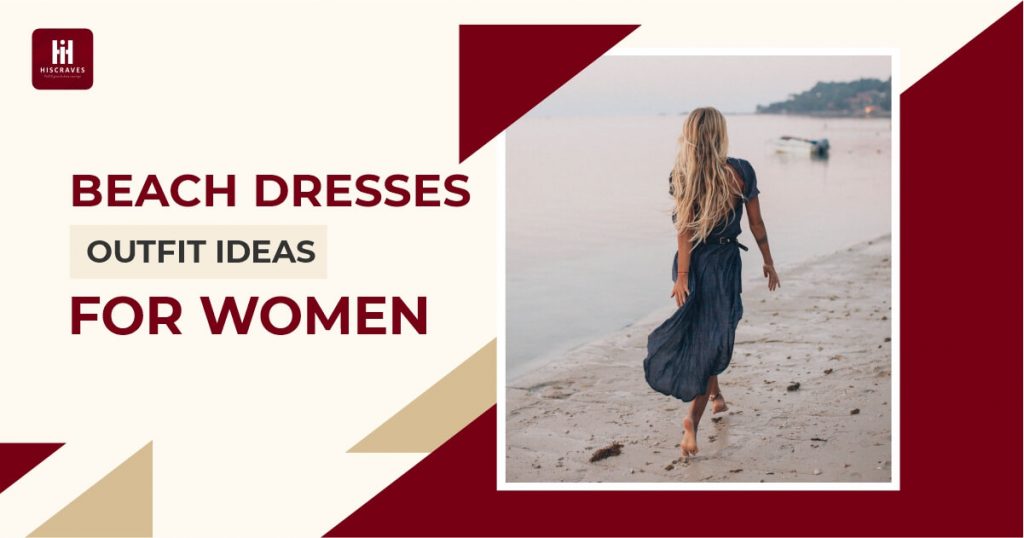 Crop top with maxi dress: One of the go-to Goa dresses for ladies is a combination of a printed crop top with a maxi dress. It allows you to move around easily and remain easily breezy and stylish at the same time. Bold prints of crop tops or the maxi dress will instantly lift your fashion quotient.
Shorts with crop tops: Another popular beach wear for ladies is shorts with crop tops. Some girls don't prefer to wear a bikini or a one-piece swimsuit, so this outfit is perfect for you. Also, you have lots of scopes to experiment with, as there are thousands of crop top styles and shorts styles. You can mix and match different styles to create your own.
Layer bodysuits with denim shirts: Denim shirts are the best pick as beach shirts for women. You can even layer bodysuits with denim skirts for a stylish look. It is a perfect combination when you are coming out from the beach yet want to remain comfortable and stylish.
Shirt dress: Usually, beach tops for women are crop tops but if you want to try something that is unique the shirt dresses are the perfect pick. Choose a shirt dress in bright colour and all you need to pair with them is neutral accessories and you are ready for the beach. If you have been wondering what to wear in Goa for ladies while on the beach, nightclub, or at dinner then shirt dresses are the perfect picks for all occasions.
Conclusion
Whether you are someone who likes splashing in the sea or relaxing on the beach, Goa is the best place in India to enjoy a beach vacation. Who doesn't want to appear cool in their beach dresses? For women, Goa dressing styles in this blog will surely help to shortlist the dresses that they can pack in their bags for a perfect look. Always make sure you are comfortable and confident in whatever you choose among so many options of beach wear dresses for women.