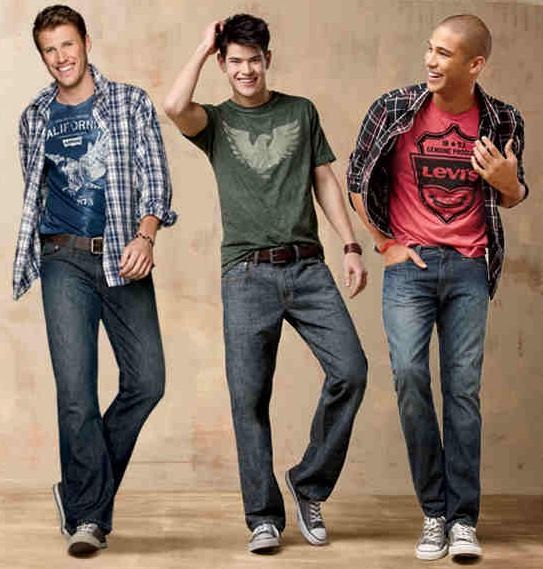 Looking for the perfect outfit for a date can be stressful, especially for teenage guys who are on a budget. However, it is not impossible to find a cheap outfit that is also stylish. It can even be a creative and exciting challenge! Whether you're going on a casual picnic or a fancy dinner date, there are plenty of affordable options that will make you look and feel amazing. This blog will discuss the nine cheap and best date outfit ideas for teenage guys. You'll be able to create the perfect outfit for your date by considering the season, activity, and individual style. We have something for every style and occasion, from suits to jeans. So, grab your favourite clothing item and get ready to impress your date!
First Date Outfit Ideas for Teenage Guys
On a first date, it is preferable for a teenage guy to wear a casual outfit. There are countless possible activities. Regardless of the type of date, it is essential to know how to dress appropriately. Teens may find it difficult to choose an appropriate outfit for a first date. Here is everything you need to know regarding what to wear on a first date based on your budget.
1. Casual Button-Down Shirt and Jeans
A button-down shirt is ideal for a casual date because it appears put-together without being overly formal. Choose solid colours such as white, navy, or grey when selecting a shirt. Make sure the shirt fits well and is neither too large nor too small. Combine the shirt with dark-washed jeans, which are more adaptable. Ensure that the jeans are free of holes and stains and are clean. Choose sneakers that are clean, comfortable, and complement the overall style of your outfit. This classic pairing is ideal for a casual date. White sneakers are a classic option, but black and navy sneakers are also acceptable.
2. Polo t-shirt & Jeans
This outfit is basic and uncomplicated: a polo, jeans, and sneakers. The combination of a polo t-shirt and jeans is a classic outfit that is both comfortable and stylish, making it a great choice for a variety of dates. Pair the polo t shirt with jeans, a versatile and comfortable choice for a range of dates. Choose a slim or straight fit, and make certain the jeans are free of rips and stains. Depending on the colour of your polo shirt, you may choose a light or dark wash. Classic colours such as navy, black, white, and grey are safe options, but if you're feeling bold, you can also experiment with bolder hues and patterns. Additionally, it can help to accessorise. For instance, adding a watch and bracelet, as shown here, can add a nice touch and tie your outfit together.
3. Henley t-shirt and Chinos
The combination of a navy henley and olive chinos is a great option for a teen on a budget who wants to look fashionable on a date. This outfit is basic and understated, but it still appears put-together and fashionable. When selecting a navy henley, ensure that it is made from a breathable and comfortable fabric. A well-fitted henley will display your body shape without being too revealing or tight. Pair the henley with olive chinos, a versatile and stylish option that complements a variety of hues. Ensure that the chinos are well-fitted, neither too loose nor too tight.
4. Denim Shirt with Regular Jeans
For decades, denim shirts have signified a boy in a relationship. If you are going on a first date and are looking for the ideal casual attire for men, choose the denim shirt in your closet. You can wear it with your regular jeans or opt for black pants. You can easily keep your charm and appear sophisticated on a first date, despite the fact that it limits your ability to experiment with your look. If you choose to wear blue denim shirts, skinny black jeans are the ideal complement. Therefore, choose contrasting hues to achieve the most desirable appearance.
5. Black t-shirt with Trousers
Black is one of the colours men like best, and it's always a part of men's casual wear. You can also try black shirts or t-shirts on your first date, which isn't very different. It's a classic piece that you probably already have in your closet. Just choose one and wear it with a plain pair of chinos or pants to make a great impression on your date. Make sure that the bottoms are not all black. This will make them stand out. For a magical look, you could add layers like light-washed denim jackets or bright red blazers. You can accessorise the ensemble with a simple watch or bracelet. Keep the accessories simple and understated to maintain the outfit's casual and laid-back vibe
6. Denim Jacket and Chinos
The combination of a denim jacket and chinos is a stylish and versatile date outfit. The combination of the denim jacket's ruggedness and the chinos' elegance creates a balanced and stylish look. Pair the jacket with neutral-coloured chinos, such as light brown or navy. Chinos are an excellent option due to their comfort, breathability, and versatility. Ensure that the chinos are neither too baggy nor too tight. Choose a classic denim jacket in a medium to dark wash that fits well and is neither too baggy nor too tight. A denim jacket is a versatile piece that can be worn with a variety of outfits, including jeans and chinos.
7. Plain T-Shirt with Chinos
Surely everyone has at least one basic tee in their closet. Every man's closet contains at least one plain t-shirt of a solid colour. On a first date, men can look great simply by wearing casual attire. When paired with the ideal bottoms, such as chinos, a well-fitted t-shirt exudes an air of effortlessness. T-shirts are very simple to style and are available in a variety of designs, prints, and hues online. But for a sophisticated and classy look on a first date, keep it simple and plain with a bold hue. It would be one of the classiest casual outfits for men when paired with solid-coloured chinos. Sneakers are the optimal footwear choice for this ensemble.
8. Graphic Tee and Pants
A Graphic t-shirt and pants are a comfortable and casual outfit that is ideal for a date. It is a wonderful choice for a daytime excursion or a casual activity. Choose a graphic t-shirt with a humorous design that reflects your personality and interests. Pair the t-shirt with neutral-coloured, comfortable pants, such as grey. You can select joggers, sweatpants, or even chinos based on the occasion and your personal style. This ensemble is perfect for a laid-back and casual date. It is stylish, comfortable, and simple to assemble. Just make sure the graphic tee isn't too loud or offensive, and that the pants are well-fitted and neither too baggy nor too tight.
9. Plaid Shirt and Corduroys
A plaid shirt and corduroys are a timeless and fashionable fall or winter date outfit. It's a great option for a casual outing or a relaxing evening at home. Pick out a classic plaid pattern in colours that complement your skin tone and personal style when selecting a plaid shirt. Pair the shirt with corduroy pants in a neutral hue, such as brown or navy. Corduroy pants add texture and warmth to an outfit, making them ideal for colder climates. Choose a pair of stylish boots in a neutral hue, such as brown or black, for footwear. The boots add a rugged, outdoorsy touch to the outfit, and they are practical for colder weather. It is suitable for a variety of occasions, from a walk in the park to a cosy night by the fireplace. Just ensure that the shirt and pants are not too baggy or too tight.
Things Teenagers Should do on a First Date
In spite of the fact that every potential suitor has unique tastes and preferences when it comes to fashion, there are a few rules to always keep in mind before leaving the house.
1. Wear Accessories
Accessories will elevate your ensemble and can serve as excellent conversation starters. A bracelet or watch will freshen up any of the outfits. On a sunny day, sunglasses are a practical way to improve your appearance.
2. Choose a form-fitting style
Whether you're wearing jeans and a t-shirt or a trousers, wearing clothes that fit properly will help you make the best impression on your date. Your clothing shouldn't be baggy, but it also shouldn't be too tight. Dress in garments that fall somewhere in the middle.
As a general rule, you should not require a belt to keep your pants up. If you do, the pants are likely too baggy.
Skinny or straight-leg jeans are a classic and flattering style. Jeans should have a snug fit around the thighs and then trim gently from the knees down.
The fit of a button-up shirt should not be restrictive. If it does not stay tucked into your pants when your arms are behind your head, it is likely too small.
On the other hand, a shirt with buttons should not be loose and skin tight. If the shoulder seams fall below your shoulder bones, the shirt is most likely too large.
3. Choose sneakers, but make sure they are clean and free of scuffs
On a first date, it is no longer expected that you will always wear oxfords, tasselled loafers, or other dress shoes. If you plan to keep things casual on your upcoming date, clean high tops or sneakers are acceptable. The most important thing is that they are clean and free of scuffs; even if the date is casual, you still want to look put together.
It is also acceptable to wear dressier shoes, such as oxfords or Chelsea boots. They can help balance out your outfit if you don't want to appear too casual (for example, if you're going to dinner with a date).
4. Clean and wrinkle-free outfit should be worn
This is important whether the date is casual or fancy. A wrinkled shirt or stained jeans will take attention away from what's important. After selecting your date-night attire, double-check that each piece is clean and wrinkle-free before leaving the house.
5. When unsure, choose dark, neutral colour
Dark neutrals such as black, charcoal, navy, brown, and khaki green are nearly impossible to get wrong. These colours are easy to pair, and will make you appear more refined and put-together.
Jeans, a t-shirt of neutral hue, and a bomber jacket are the ideal attire for a casual date.
6. Be Confident
Your confidence is the key. We believe that a fantastic outfit can boost confidence. But we also know what it's like to put on a set of clothes that doesn't enhance our individuality. It is essential to experiment with various styles and outfits to determine what works best and makes you feel confident. Don't be afraid to mix and match different items to create a unique ensemble that reflects your personality. Remember that the most important thing is to be yourself and be comfortable in your attire. Avoid pretending to be someone you are not. Your date wants to know the real you, not a version that you think they will like.
7. Improve Posture
Good posture will make you appear taller, is healthier for your back, and will give you a more masculine appearance. Remember to stand tall and straight, with shoulders back and chest out. Regardless of age, maintaining proper posture will always be essential.
Clothing Mistakes to Avoid on a First Date
Avoid Overdressing: On a first date, overdressing can make you stand out negatively and make your date feel uncomfortable. Simple and understated attire can help you feel confident and at ease, as well as make an excellent first impression.
Not to Wear Hoodies: Don't wear hoodies on your first date, or pretty much anywhere else. You want your date to see that you put thought into what you're wearing. If you have to meet someone outside in the cold for a hangout, wear a cashmere sweater and a denim jacket instead. Layers show intent, but hoodies don't.
Skip the Tie: The goal of a first date should be to make everyone feel at ease. Ties can make you feel a little stiff and serious, so it's fine to leave them at home. Even if you're going to a fancy place to meet your date, a simple suit and dress shirt can make a big difference.
Avoid Open-Toe Shoes: No one wants to see your toenails on a first date, no matter how well-kept they are. Even if it's a casual date on a warm day, you should wear something like driving loafers or moccasins.
Avoid Bold Patterns: We're not saying your outfit has to be boring, but please leave the wild prints and patterns at home. If you want to show how fun and carefree you are through your clothes, start with small things like a colourful pocket square or printed dress socks. If you don't want to risk it, stick to neutral colours everywhere and let your sense of humour show through your words, not your clothes.
Avoid Wearing Sunglasses: Your date might think you're trying to hide something. If you always wear a hat, they might think you're trying to hide hair loss. When you wear sunglasses inside, you look like you don't want to talk to people.
Here are the nine cheap & best outfits ideas for teenage guys, based on their budget. From button-down shirts and jeans to denim jackets and chinos, the ensembles vary. Wearing a well-fitted, comfortable outfit that complements your personal style and the date's activity is essential. Remember to keep the accessories simple and unobtrusive in order to maintain the outfit's laid-back and casual vibe.
Frequently Asked Questions
1. On a first date, what colour should a man wear?
Black is a perfect colour choice. It is masculine, neutral, and slimming. You don't want her to perceive you as a goth if you dress in all black. However, a black shirt over blue jeans is a timeless combination that meets all fashion requirements.
2. Is it okay to wear jeans to a first date?
Jeans are ideal for a first date, provided you are not attending a formal event. Just avoid distressed jeans; a pair of crisp denim is ideal.
3. On a first date, can you wear a T-shirt?
Yes, t-shirt is a good option on a date. It is essential to wear something that makes you feel confident and comfortable.
4. Are good quality t-shirts always expensive?
No, there are websites like Hiscraves where you can get low-price quality t-shirts.
5. What outfit should not be worn on a first date?
It's important to make sure that the clothes you wear on a first date are in good shape and don't have any noticeable signs of wear and tear, like holes, stains, or pilling. You should be neat and clean when people first meet you.