Winters need excellent quality clothes that can keep you warm in chilling weather conditions
while looking stylish at the same time. Whenever it is about winter, jackets always top the list.
The winter jackets are durable and also enable you to face harsh winters with ease. These days
a wide collection of jackets are available and puffer jackets are the ones that are aesthetic and
equally functional. If you want to buy some exclusive puffer jackets then this blog at Hiscraves mentions the top 10 best puffer jackets for men.
What is a Puffer jacket?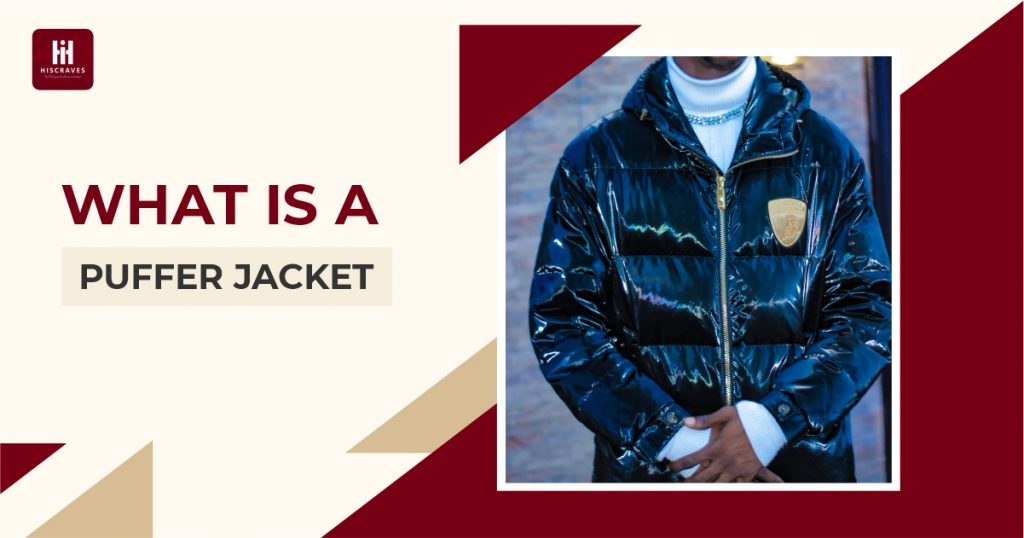 A puffer jacket is a type of winter jacket that is like an insulated coat. It is ideal for cold temperatures as it offers the required warmth to the body and enables you to stay comfortable and cosy even in extremely cold weather. In the past few years, puffer jackets have gained popularity and have gained a high demand among men of all age groups. These jackets are also known as padded jackets due to the thick padding it contains. If you're searching for the best quality winter jackets then opt for puffer jackets. In the areas where the temperature drops quite low, these jackets keep the body heat trapped in and cold out.
List of the best Puffer Jackets for Men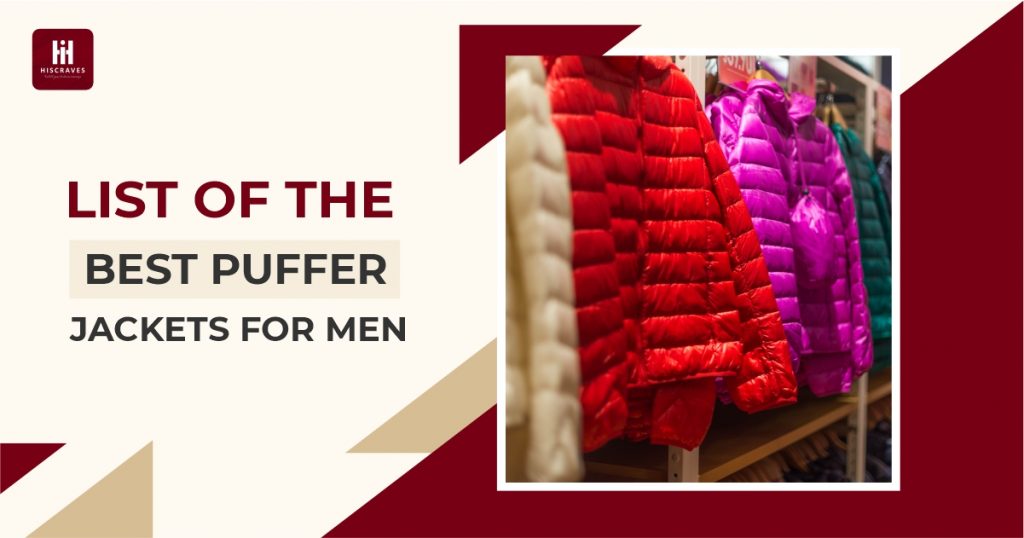 1. Lightweight Puffer Jacket
For keeping warm it is not necessary that you opt for thick padded jackets. A lightweight puffer jacket can provide all the practical benefits of a jacket without compromising the slim silhouette. When you opt for fitted jackets then they can also be layered with other clothes and used as outerwear. The best thing about these puffers is that they can be easily packed in your bags, unlike big, heavy puffers that are quite bulky. That's the reason a huge number of men are opting for these types of jackets especially while travelling.
2. Winterproof Puffer Jacket
The jackets that can keep you warm even in extremely cold weather are known as winterproof puffer jackets. Even if you are not in extreme weather conditions and using it to get to the office and back it can impart you certain pleasure. That's the level of security and satisfaction a winterproof puffer jacket can provide. If versatility is important for you and you're looking for something that can withstand winters along with other seasons then this is not the best option. However, if your primary concern is keeping warm then this puffer jacket is for you.
3. Statement Puffer Jackets
Winter is the best time to experiment with your looks and dress up in different printed and bright colour clothes. Among all types of clothes available for men, statement puffer jackets are always the best pick. These jackets will not only enable you to appear classy but also help you to remain warm in the grim winter weather. Puffer jackets are a statement piece in themselves but you can opt for some colour block or patterns in these jackets to make the entire look appear unique as well as elegant.
4. Mountain-ready puffer jackets
If you need puffer jackets for a Himalayan expedition then surely the normal puffer jackets will not work. In that case team up with a mountain-ready puffer jacket that will ensure you are completely wrapped up. These jackets are thick and made out of heavy-duty materials. It can be layered with a flannel shirt or t-shirt with heavy denim or cargo trousers. For shoes, choose either premium hikers or work boots.
You May Like: 9 Elegant winter wears for men to look stylish
5. Casual Puffer jackets
Just because puffer jackets are usually associated with extreme temperatures and alpine conditions that doesn't imply that men can't style them casually. Lots of designer puffer jackets are available in a variety of colours and prints that allow you to rock in the city. Sometimes cities can have extremely chilly weather and a lightweight puffer jacket will not be enough to tackle the cold. In that situation opt for casual puffer jackets in different prints or patterns for a smart look.
6. Streetwear puffer jackets
Puffer jackets were created in the year 1930 but in the 1990s they became popular among men as popular streetwear. That was an era when puffer jackets blew up other fashion items for men and were adopted by the majority of men, especially in colder cities. For a streetwear look, men should opt for puffers available in bold colours or unique patterns and pair them with jersey joggers and sneakers.
7. Down Puffer jackets
One of the popular types of puffer jackets that are insulated with soft and warm under feathers from duck or geese are known as the down puffer jacket. These insulator jackets are lofty and full of fluffiness that creates thousands of tiny air pockets that allow you to trap warm air and retain heat in the body. Thus, it helps you to keep very warm in cold winter weather. However, the only downside of these puffers is that they are usually more expensive than other types of jackets.
8. Synthetic Puffer Jackets
Another variant of puffer jackets is synthetic puffer jackets. In this type of jacket synthetic materials are used for insulation. That implies instead of feathers as used in down puffer jackets the synthetic ones contain man-made fibres. If you are looking for clothes that are not derived from animals then this jacket is the perfect fit. Although the brands claim that the insulation level of both jackets is the same, some men feel that the synthetic jackets are a bit less bulky than the down jackets and their insulation level is also a bit less. The branded puffer jackets use ultra-fine polyester fibres that are easy to clean and offer the required warmth in chilly winters.
9. Water resistance puffer jackets
Unlike regular jackets, most puffer jackets are treated with a durable water-repellent that makes these jackets waterproof. That implies these jackets will keep you dry and warm even if there is limited exposure to rain. The droplets of the rain will bead and roll off the jackets. Thus, men should opt for water-resistant puffer jackets if their area receives rain in winter.
10. Hooded Puffer Jackets
Some puffer jackets come with hoods that add extra warmth and offer a feeling of bulkiness. Even if you choose waterproof puffer jackets without a hood it will make you wet if you get caught in rain. Choose such jackets that have a water-resistant coating with a hood. These days, padded puffer jackets and snow-padded jackets are available. You must pick the one that fulfils your requirements.
Conclusion
If you're on the hunt for the best jackets that can offer proper protection against cold weather then check out the top 10 puffer jackets mentioned here. Always check that the puffer jacket has all the essential features like a pocket, zip, or hood to add extra protection and comfort. According to your lifestyle and personal preference choose the puffer jacket that has the ability to meet all your requirements as well as offer you a classy and elegant look.