For a large section of men growing a fuller beard takes time. Even after months, there are patchy sections in the beard. Can you style your patchy beard? Yes, of course! This blog at Hiscraves is all about that! Read the blog to find numerous patchy beard styles and ways to enhance your strong features. Usually, men with patchy ways are left with only two options: One is to shave it off and the other one is to find ways to style it. Want to opt for the latter, read this piece!
Beard Vs Clean Shave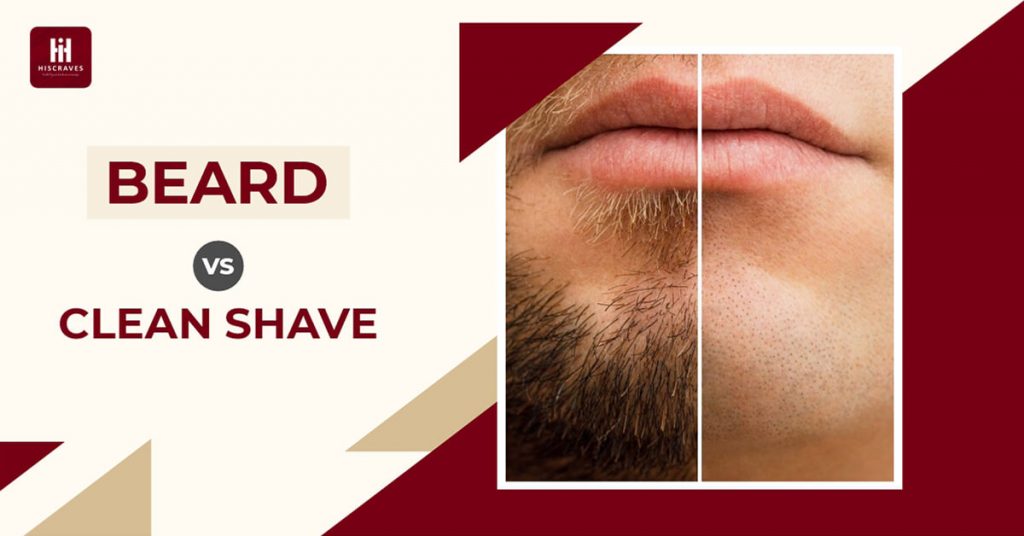 A patchy beard can be styled in a number of ways. However, many men prefer clean shaves over styling the beard. The basic comparison of both styling options that is beard and clean shave completely depends on person to person and their preferences. Both these styles have their own benefits so let's check the benefits of both styles one by one:
Protects against sun damage: Besides styling, beards are quite useful to provide the required protection to the skin from sun damage. They not only protect the skin from sunburn but also block the sun's harmful ultraviolet rays.
Reduces Allergies: Often men tend to have allergies to dust and pollen. Beard and moustache hair prevents the dust from getting in contact with skin or getting inside the respiratory organ, So, you can actually have a professional beard style and stop allergens from going inside your lungs and throat.
Protects from Infections: Skin infections are common these days. Many men suffer from acne when they shave. So, they can try out patchy beard styles and protect their facial skin from bacterial infections and acne.
Although having unhygienic facial hair is of no use. If you want to keep a beard then you should always groom them well. As facial hair tends to grow continuously so you must trim them timely. In case you prefer a closely-trimmed beard look, you need to trim every other day. Whereas those who want to have a full beard need to trim it once or twice a week. You may try out different beard styles for the patchy beard but make sure to follow the proper beard care regime.
However, if you choose to cleanly shave your beard then you will not have to maintain it regularly. Some men face itching problems due to a beard, this problem can be easily avoided with a clean shave. Moreover, it looks more professional. Both clean shave and beard styles have their own significance. It completely depends on the preferences of the men whether they want to clean shave or want to style their bearded look.
You may like: Best Beach wear for men in 2023, What to Wear at the Beach?
Types of Beard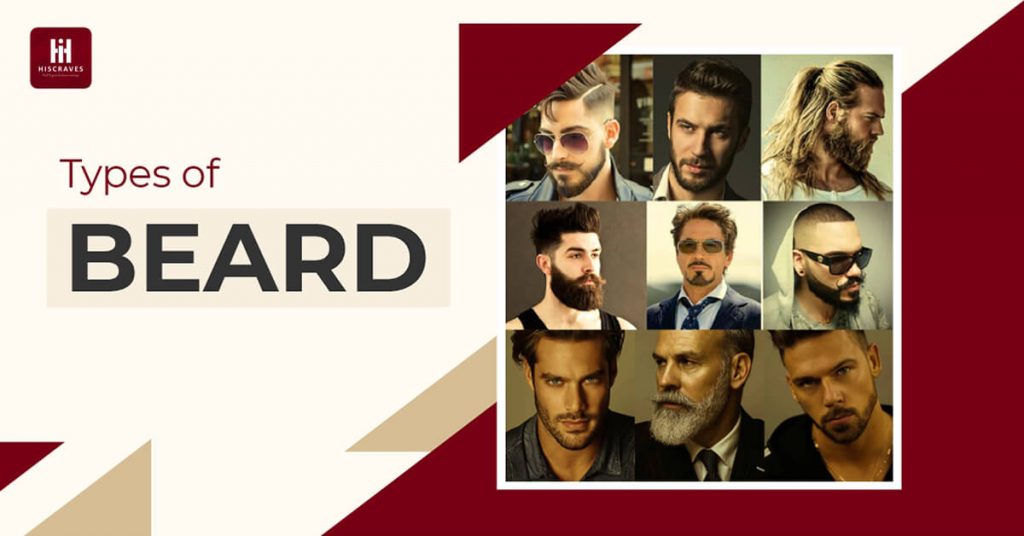 Irrespective of the latest trends, beard styles are evergreen. It will never go out of fashion. In fact, a well-trimmed beard defines the shape of your face and always adds charm to your personality. The ultimate purpose of a beard style is to add dimension to your face. For each face shape, there is a specific beard type. If you are someone who is interested in styling your beard then first check out the types of beards according to the face shapes:
1. Oval shape beard style: Oval face shape is quite versatile and almost all types of beard look great. Oval-shaped faces are round at both top and bottom and slightly longer and the jawline is not too defined. If you are having such a face shape then patchy beard styles look good on you. Moreover, you can try any beard style for an appealing look.  
2. Oblong/Rectangle shape beard Style: The oblong or rectangle face shape people are the ones who have classic egg shape faces. For such a face shaped man, short hairstyles with a beard doesn't look great. They should keep their beard shorter than the head hair. However, if the jawline is narrower than the forehead then they can opt for longer beards than their hair. The purpose is to maintain a balance between both.   
3. Square shape beard style: The beard style in which more hair is present on the chin and less on the sides and neck looks great on square-shaped faces. If you have such a face type then make sure to monitor your neckline for a tidy look. Having cheeks and sideburns full of hair will make you look blocky and squared off. These types of beard with short hair look great on square face shaped men.
4. Round shape beard Style: Usually, men with round faces have a softer jawline. Their jawline extends to their hairline and that is too rounded in comparison to other face types. Although few men have less pointed jawlines. For such face types, beard styles that are shorter on the sides and longer on the bottom are suitable. Short hair and medium beard styles look great on these face-type men. These men should always keep sideburns and cheeks in check. 
5. Diamond shape beard style: The prominent features of the diamond shape faces come from their cheekbones. Patchy beard styles provide an appealing appearance to diamond-shaped faces. These men should focus on their chin area and keep some hair on it to make the cheekbones appear offset. However, make sure the chin doesn't get too pointy as that can make the face appear more like a diamond.
6. Triangular shape beard Style: Mostly, the triangular shape face is narrow at the top and wide along the jaw. It takes away the attention from the chin. For such men, a short beard and a long hairstyle are suitable. This beard style looks great on triangular faces.  
Professional Patchy Beard Styles | Beard Styles for Patchy Beards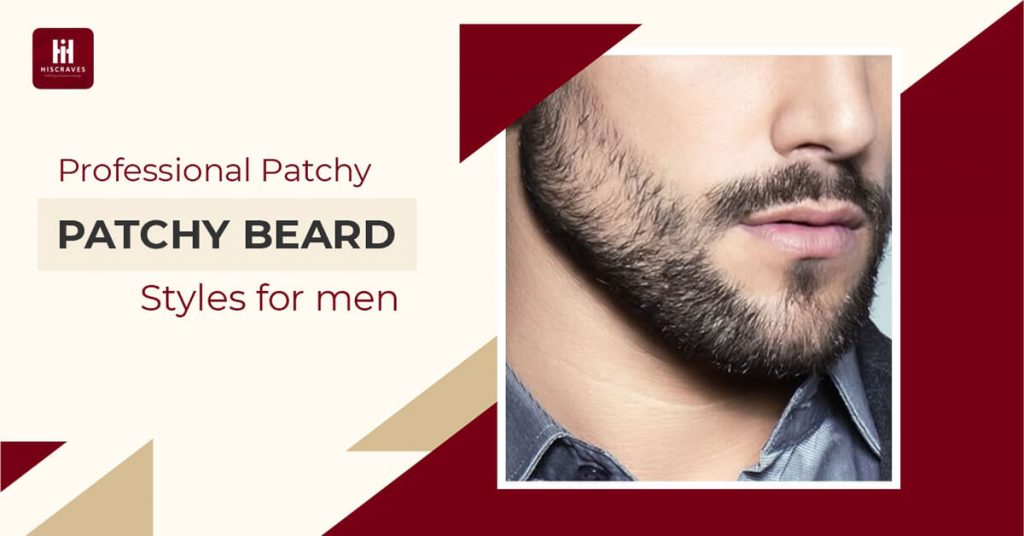 Do you have patchy beards? Want to look professional with Patchy beards? You can easily obtain a professional look with wonderful patchy beard styles. All you have to do is analyse your face type and opt for the style that suits your face and your personality. Below mentioned are a few professional patchy beard styles that you can give a try.
Bristly Patchy Beard Style
One of the perfect ways to make a patchy beard look appealing is to keep a bristly patchy beard. It is among those styles that look outstanding if maintained well. If someone wants to have a full beard then it can be like a foundation for it. So, you can keep a uniform length of hair and clean up your cheek and necklines to add structure and symmetry to your facial hair. If you maintain it for a long period of time then you can get into some attractive looks.
Clipped Patches Style
Some men don't get too patchy beards on their cheeks and by little trimming, they can easily get rid of them. However, if you feel you can find some patches remaining once the beard is trimmed then try out this patchy beard style. Make sure to shave the beard lines like the high cheek and lower neck for maintaining a neat look. This short hair and beard style will offer a scruffy laid back look. Although if you want to look more professional then get a neat and well-structured haircut.
Highlighted Cheekbone style
In some men, the cheek hair grows relatively faster. They tend to come down in shallow angles and don't meet the moustache. Due to this, you don't get a good beard shape of the beard. In this case, you can try to go according to the natural shape of the beard and just clean up the edges. This will accentuate your cheekbones and offer you a masculine appearance. With such types of beards, the best style would be to highlight the cheekbone and provide more structure to your face.
Patchy Goatee Style
If your chin beard is strong then let them grow out. In fact, keep other parts uniform and trimmed to make the hair on the chin appear denser. You may allow the hair on the jaw to grow but make sure it is clipped at a subtle length. In this way, you will be able to contour your jaw and the face will get a chiselled appearance. The faded beard also looks great with this type of style. Make sure to shave off all the random patches from your face.
Scruffy Style
This patchy beard style is for those men who have soft facial features. With a scruffy and patchy beard, you can easily get into contrast with delicate features which render a unique edge to your face. For this style, allow your beard to grow out. However, you need to maintain it regularly. The only requirement for the scruffy beard style look is to keep the beard and skin clean. Occasionally, use beard scissors to cut off the sprouting hairs. Such styles are suitable for men who are bald with a beard.
Thick Chin Strap Style
Those men who have a strong beard around their jawline and moustache but struggle to get hair growth on their cheeks and lower neck should follow this patchy beard style. For obtaining a thick chin strap style, one needs to shave the high parts of the cheek and neck, leaving the beard to grow along the jawline. This style will accentuate your jaw. However, you must keep the length short to avoid the appearance of patches. For this style, the presence of a beard on the face is good and will allow you to get into a smart look.
Which Beard Style Suits me? How to find your beard Style?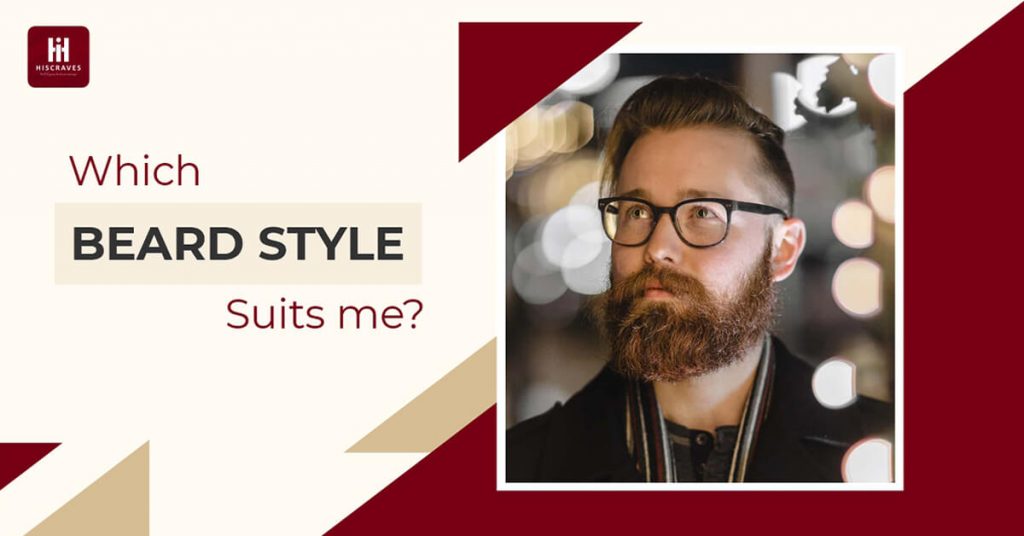 In this blog, various beard styles have been discussed. Which style is for you? It completely depends on your preferences and the shape of your face. Above all, the occasion for which you want to style your beard is also a vital deciding factor. If you are also in confusion and want to determine which style is suitable for you then analyse which looks are for your face ṭype. Often your beard style may be fine but you need to trim your hair for a better look. Some styles of beard with short hair go well whereas in some of the styles long hair is required.
Shaving Style for Men | New Look Shaving Style
Having a beard is just a man thing but following new look shaving styles will allow you to obtain a smart and professional look. At times you need to alter your look completely from beard to hair everything. Whereas at times all you need to change is either hairstyle or beard style or simply your shaving style. Some men look completely different by simply tidying up their facial hair. Follow the below-mentioned steps for shaving for a smooth shaving experience:
Hydrate your face: Hydrating is essential for minimising nicks, cuts, and irritation while you are shaving. The best you can do is shave immediately after a shower or when you are in the shower. Hydrating will also soften the hair follicles and help the razor glide smoothly.
Apply shaving gel or foam: The gel or foam will lather up and spread over and thus add more hydration to the hair. The razor will glide with ease which will reduce irritation.
Use gentle strokes: If your face is properly hydrated then the razor will do its work. You need not glide the razor harshly. With small, gentle strokes you can allow your razor to perform the task and help you to get into your desired professional beard styles.
Moisturise well: Once you have shaved well, wash your face with cool water and pat it dry. Further, apply a good moisturiser or a hydrating aftershave to keep your skin soft and subtle.
Hope, this blog was helpful! Follow the grooming regime regularly. Determine the patchy beard style that is suitable for you and then opt for the haircut that blends well with that particular beard style. Always consider your face shape and hairstyles before opting for any professional beard. Style your beard and look smarter!