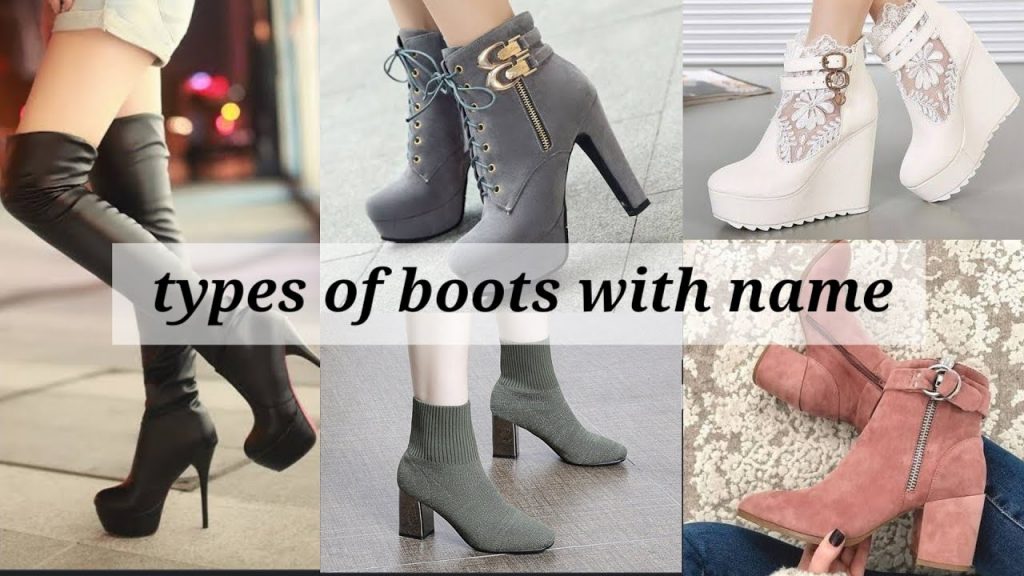 Boots are more than just shoes, they are a fashion statement, a symbol of versatility, and the go-to option to up your style game. From classic to contemporary, there is a boot style for every occasion, occasion, and personality. In this guide, we'll take you through the various types of boots for women that every woman should consider investing in to create well-rounded shoes that are both functional and stunning.
Different Types of Boots for Women
1. Platform boots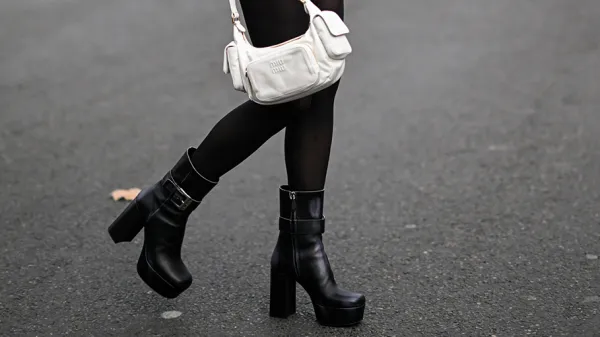 There are different types of footwear for ladies but Platform boots are one of the best footwear which adds a bold and fashionable look to your appeal. These are the boots that have chunky and thick soles that significantly raise the wearer's height. Various lengths of boots are there, including ankle length, calf length, and knee length. The combination of a thick platform sole and a unique heel design contributes to their striking appearance. Depending on the materials and women's boot styles, platform boots can be worn in various seasons. Lightweight and breathable options are suitable for warmer months while heavier ones can provide warmth in colder weather.
2. Knee-high boots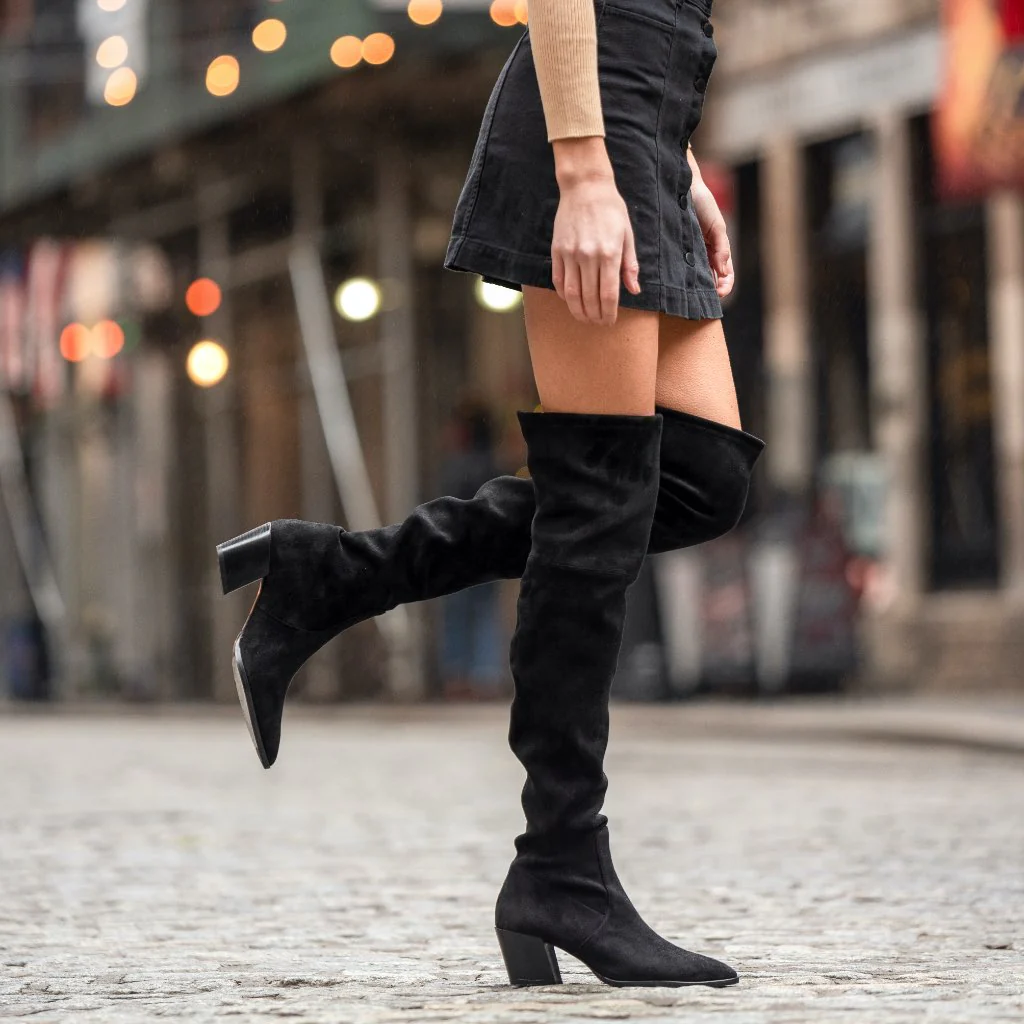 Knee-high boots continue to look sophisticated and timeless. Perfect for fall and winter, they add warmth and sophistication. Pair it with leggings, tights, or a dress for a stylish look. These shoes feature timeless sophistication, effortlessly blending fashion and function. Their long silhouettes hug the leg in a warm and stylish way, making it a summer fashion staple. Whether paired with skinny jeans or a dress, these shoes elevate any ensemble with a little elegance. From casual parties to formal gatherings, these boots functions as the best stylish boots for women.
3. Riding Boots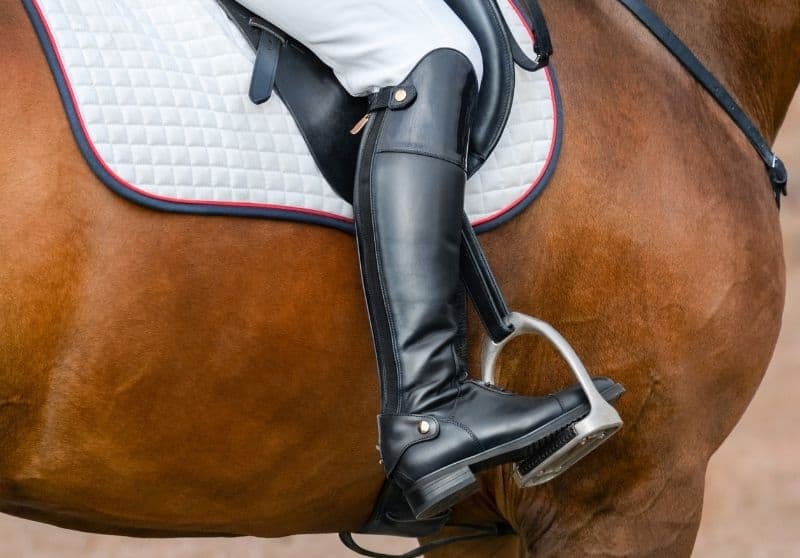 Among different types of boots, Riding boots are the perfect choice for casual or more refined occasions. With their tall shaft and sleek lines, they exude a polished and elegant look. Basically, they were designed for horseback riding to provide support to the rider's leg while on the horseback. You can wear these blue boots with jeans, dresses or leggings. They have a flat heel and rounded toe These boots not only provide warmth and versatility in cold months but are also durable and comfortable for long hours. Traditionally these latest boots for girls also have a zipper at the back allowing for an easy on and off. Nowadays riding boots are coming in variations that include different heel heights, unique hardware details, and creative embellishments while still maintaining the classic tall shaft and equestrian-inspired silhouette. The long brown boots can be paired with cozy socks or worn-over leggings to keep your legs toasty.
4. Ankle boots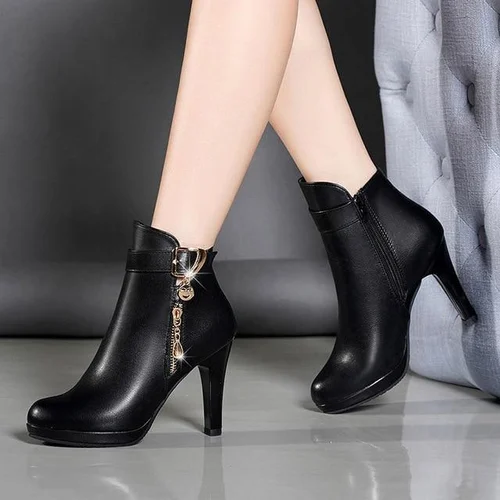 Among various boots for women, Ankle boots are quite popular and versatile. They are perfect for casual, everyday wear. Choose neutral shades like black, brown, and taupe for maximum wearability. From casual parties to elegant evenings, ankle boots transition flawlessly between seasons. They offer a variety of materials, colors, and designs, catering to everyone's tastes. Whether embellished with buckles, zippers, or small accessories, ankle boots add a touch of chic to any ensemble. So girls wearing boots can embrace the fashion-forward fusion of function and flair with this shoe as ankle boots empower one to step into every step of life with confidence.
5. Rainy Boots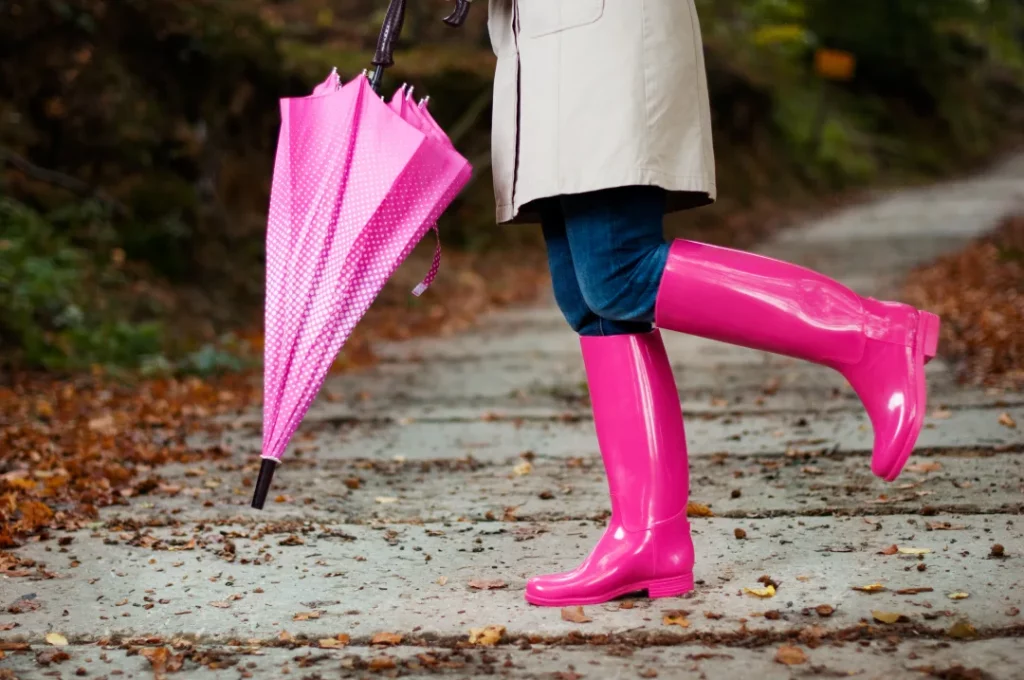 Rainy boots are the types of boots that are designed to keep your feet dry during wet and rainy conditions. Rainy boots are made up of waterproof materials like rubber or PVC which prevent water from seeping in. Rainy boots can be worn over regular shoes or even warm socks. These boots are available for both adults and children. They can be worn in the spring and fall seasons as well to offer protection from damp conditions while also adding a touch of style to your dress. If you want to jump in the puddles or even if you just want a stylish yet functional option for wet weather, these boots are the best solution that offers comfort, protection, and style to your appeal.
6. Waterproof Boots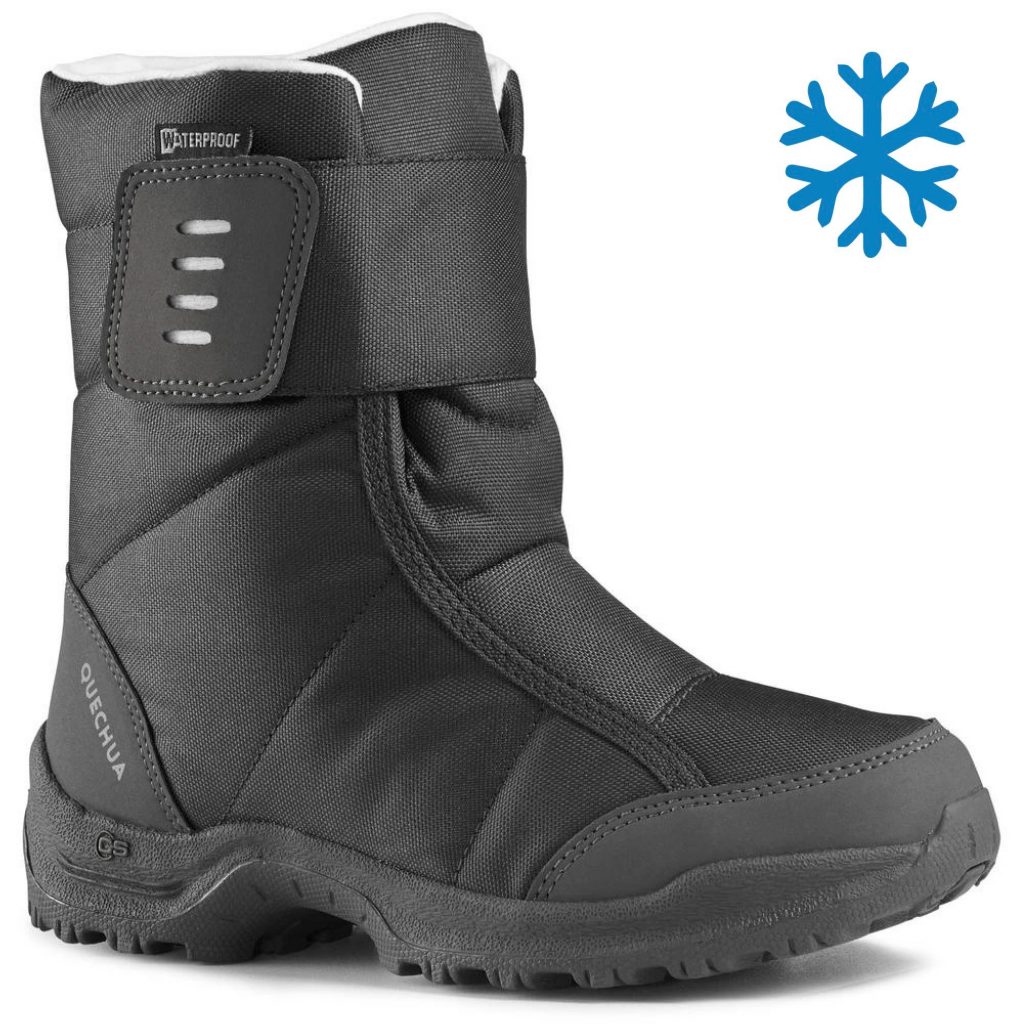 These boots for women are used to provide protection and keep your feet dry in wet, rainy, or damp conditions. These are essential for outdoor activities like camping,fishing, or gardening. They protect your feet from mud and moisture so that you can enjoy your outdoor time without worrying about your wet feet. Waterproof boots are the types of boots that are mostly useful for water-related activities such as kayaking, canoeing, or wading through streams. They are an excellent choice for walking in snowy or slushy conditions to keep your feet dry and cozy. Not only these boots keep your feet protected but comfortable too.
7. Stiletto heel boots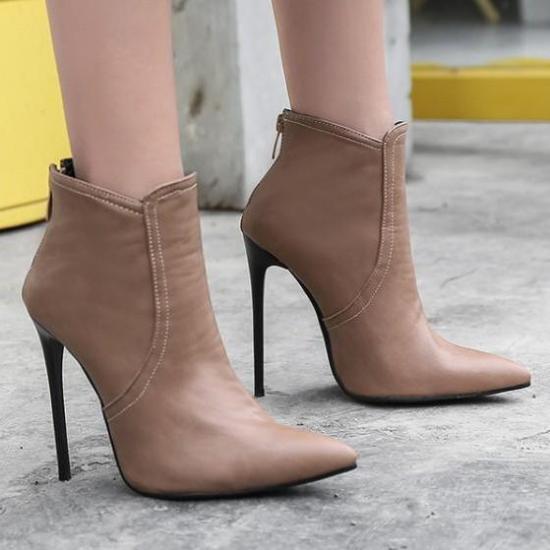 Stiletto heel boots are the trendy women's boots that are the most glamorous one among all. These boot styles not only add a touch of sophistication to evening wear but also create a harmonious and stylish look that showcases the boots' allure and elegance. They are available in various lengths such as from ankle to thigh-high length. These boots for women complement both casual and formal outfits. Specially, When these boots are worn in the office, they exude a sense of power and confidence. Pair these casual boots for women with a cocktail dress, jumpsuit, or formal gown for a stylish and elegant look.
8. Cowboy Boots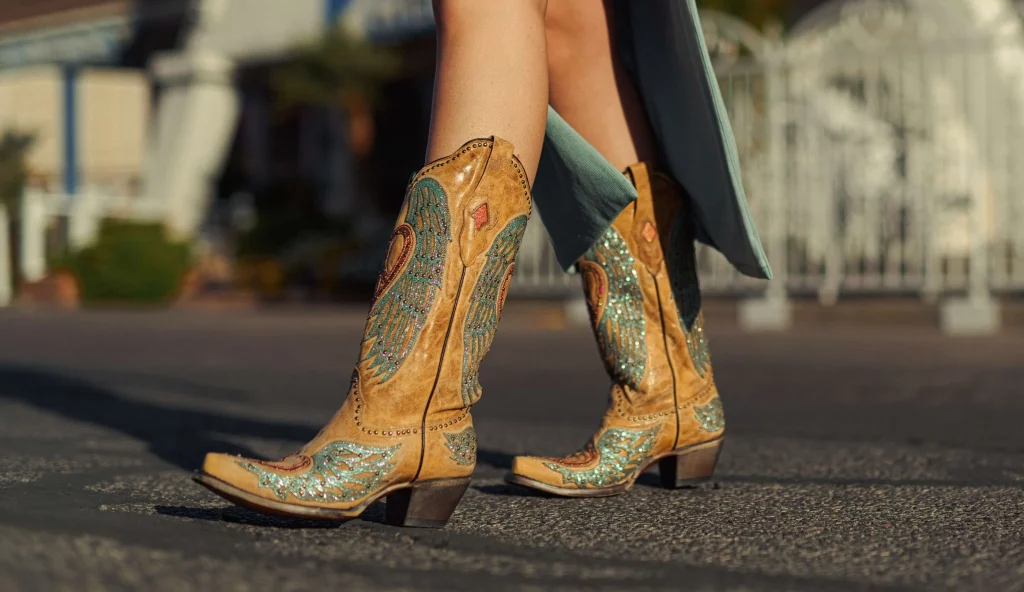 Cowboy boots are the boots for women which is one of the best unique fusion of heritage and style. With pointed toes for easy stirrup placement and tall shafts for protection, their design showcases a history of utility. From classic leather to bold colors and patterns, cowboy classic boots offer endless possibilities for self-expression. Their versatility spans casual to formal occasions, adding character to outfits with a touch of rugged elegance.
9. Cutout Boots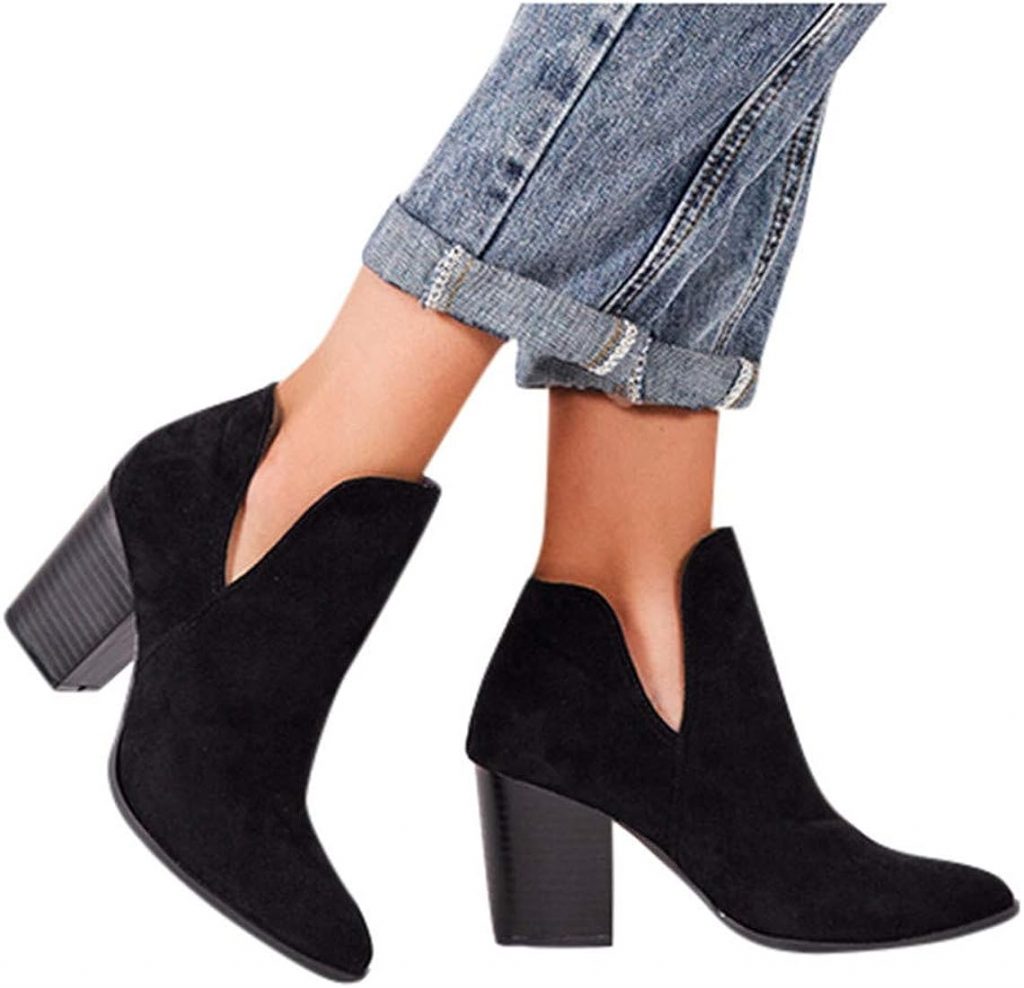 With intricate patterns and strategic openings, these boot style for women, offers a unique design and functionality. Cutout designs provide breathability and style, making them an ideal choice for those who strike a balance between comfort and trendiness. Cutout boots offer a unique and often edgy design element, allowing for a blend of skin exposure and coverage. You can combine cutout boots with dresses or skirts to create a balanced ensemble.
10. Hiking Boots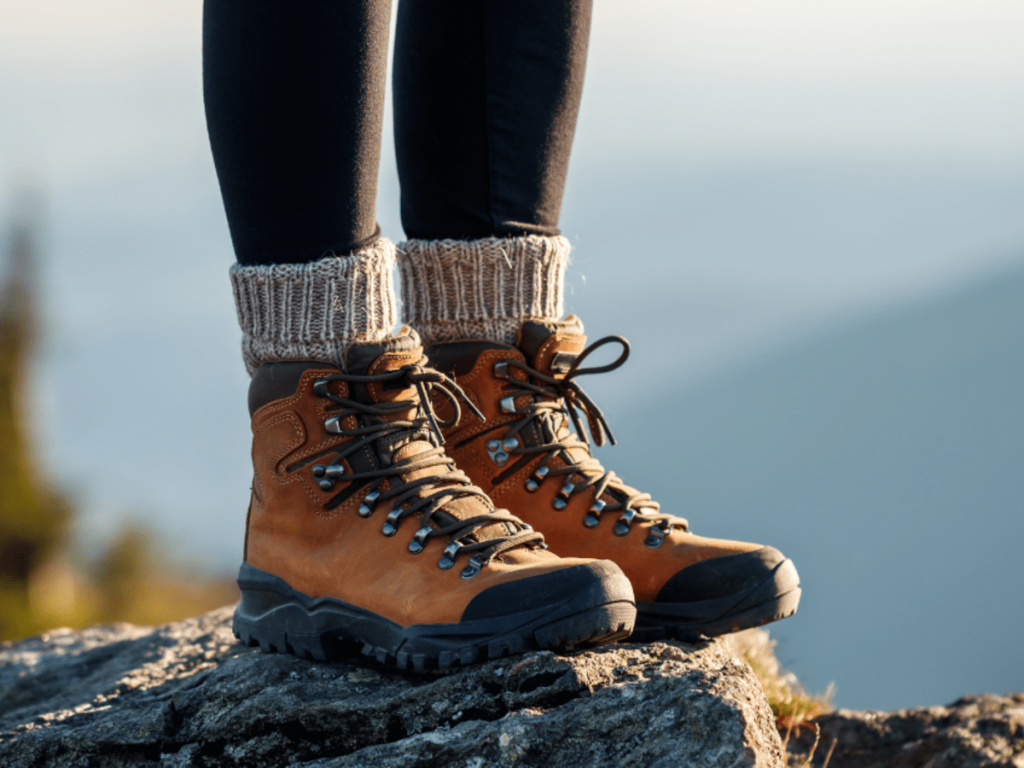 These hiking boots for women are specially used for outdoor activities, mostly beneficial during long hikes to maintain proper foot alignment and reduce strain. These trendy boots for women can be paired with a variety of outfits allowing you to create diverse looks for different occasions. They create a rugged and edgy vibe to your appeal. These boots give support to your ankle and foot as they are constructed with sturdy materials and a higher cut. They not only help in your styling but also provide protection against sharp stones, thorns, branches, and even insects by acting as a barrier between your feet and other elements. Their comfort with a fusion of style and functionality makes it the most desirable option for women.
In conclusion, exploring boots wearing styles along with new styles of boots reveals a fascinating world of footwear diversity, each style with its unique blend of history, functionality, and fashion. From the timeless elegance of Chelsea boots, and the adventurous spirit of hiking boots to the urban chic of ankle boots, every type tells a story of human ingenuity and individual expression.
Whether we are navigating challenging terrains, making bold fashion statements, or simply seeking comfort and protection, boots have proven to be an essential part of our lives.